Space Expo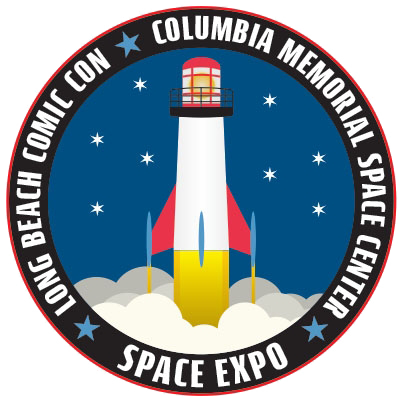 We are dedicated to providing high-quality STEM education made accessible through a pop culture atmosphere. The Space Expo brings together the Space and Entertainment industries in order to strengthen them by fostering interest and creating future scientists and engineers.
Upcoming Panels
Virgin Orbit: Expanding Access to Space from Long Beach to Orbit
Small, affordable satellites are revolutionizing the way we explore space and study our home planet – but only if they can find an affordable, reliable way to launch into orbit. Virgin Orbit is developing LauncherOne, a new dedicated small-satellite launch vehicle. In design and construction in Long Beach, LauncherOne will be air-launched from a 747 and deliver satellites for space-based worldwide Internet, Earth observation, and asteroid hunting. LauncherOne is a 21st-century rocket, taking advantage of new developments in 3D printing and composites. On this panel, hear directly from some of the rocket scientists who are making the small satellite revolution happen.
Panelists: Matt Wierman, Hannah McCallum
The Science of the Acme Product Catalogue
Let's take on Toontown! From portable holes and giant magnets to rocket shoes and spring-loaded boxing gloves, we'll show you what is possible in the world of cartoon physics.
Moderator: Daniel J. Glenn – The Analytical Mastermind
Panelists: Dr. Michael Dennin, Ben Siepser
The Science of Black Panther's Baadasssss Arsenal
Travel to Wakanda and break down all the Vibranium-based gadgets of the Marvel Universe. From EMP balls to energy absorption, we'll cover the spectrum of what endless power can do!
Moderator: Daniel J. Glenn
Panelists: Dr. Michael Dennin and Ben Siepser
Martian Family: What's Happening with the Mars Rovers
Find out everything that's happening with all of the rovers on Mars, and find out about the 2020 rover from the very people who build and drive them!
Women of Mars
Hear from the women who drive rovers on Mars and analyze the information they send back to Earth. They'll also talk about their experiences in STEM fields and the roles women are playing in the ever-changing landscape of space exploration.
Dawn Debrief
With the Dawn mission coming to an end this fall, catch up on the science this pioneering spacecraft has done while exploring the asteroid belt and how NASA plans to end the mission!
So You Want to Build an R2?
Did you know there's a whole club of people dedicated to building R2-D2 and other droids of Star Wars? Come learn the basics and see what it takes to build your own Astromech droid from folks who are building their own!
For more information check out Space Expo here:
On Facebook: Facebook.com/SpaceExpoLBCC
On Instagram: Instagram.com/SpaceExpoLBCC/