Guests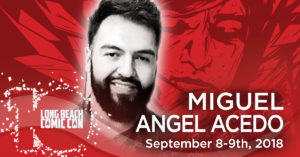 Miguel Angel Acedo
Born and bred in East LA, Miguel Angel Acedo's writing is featured in POE NOIR. He is the co-writer of CHANO'S BATHROOM TRIP. He is also a Screenwriting Lecturer at California State University, Los Angeles.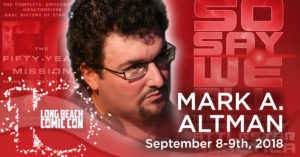 Mark A. Altman
Mark A. Altman is a television and motion picture writer/producer/director. He is also the author of SO SAY WE ALL.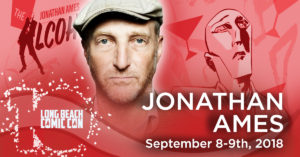 Jonathan Ames
Jonathan Ames is a novelist, essayist, and television showrunner. He is also the winner of a Guggenheim Fellowship, a monologist, and an amateur boxer.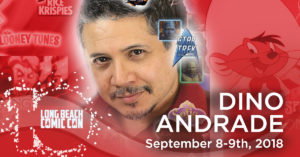 Dino Andrade
Dino Andrade is an American veteran voice actor in video games and animated projects. He manages dual careers as both a voice actor and the Creator/Owner Operator of the geek dating/community website SoulGeek.com.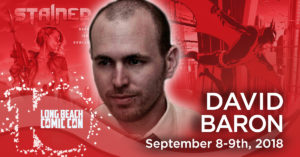 David Baron
David Baron is the creator and writer of STAINED, the smash-hit and sold out sci-fi mini-series published by 451 Media.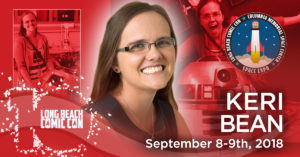 Keri Bean
Keri Bean is a mission operations engineer at NASA's Jet Propulsion Laboratory. She works on the Mars Exploration Rover opportunity and the Dawn mission at the dwarf planet Ceres.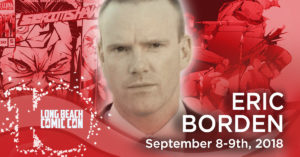 Eric Borden
Eric Borden is the creator of DEADWEST: LAST RIDE OF THE CARVER. He's currently the writer/creator on SCRIMSHAW distributed by Alterna Comics.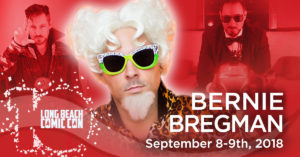 Bernie Bregman
Cosplay Contest Host. The Geek Gatsby! A renaissance nerd - master at bringing people together & showing them great times.
Nakia Burrise
Nakia Burrise will speak on GeekFest's Women of SciFi Panel and will appear at the GeekFest Booth.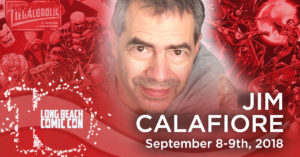 Jim Calafiore
In 28 years working in comics, Jim Calafiore is an artist who has spent extended time at Valiant, DC, and Marvel and has worked on a variety of critically-acclaimed titles.
Jonathan Callan
Jonathan Callan is a writer for television and animation, and a narrative expert in games and virtual reality.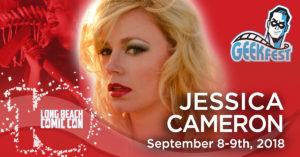 Jessica Cameron
Jessica Cameron is an actress, director, producer, and model. She has appeared in TV shows, film, music videos, and web series.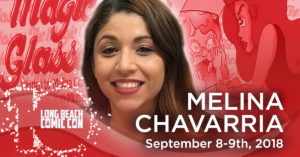 Melina Chavarria
Melina Chavarria is a Xicana/Latinx writer and the co-creator of THE MAGIC GLASSES. Her writing focuses on the empowerment of young woman of color.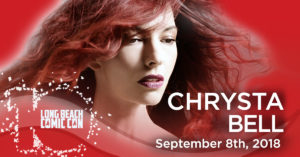 Chrysta Bell
Chrysta Bell (her first name) is a performing artist, recording artist, songwriter, and actress who portrayed FBI Agent Tammy Preston in TWIN PEAKS: THE RETURN.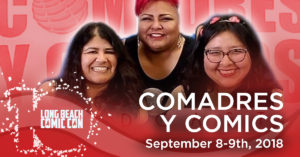 Comadres Y Comics
Comadres y Comics is a podcast co-hosted by Kristen Parraz, Jennifer Lopez, and Sara Bazan.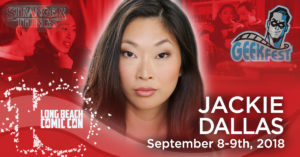 Jackie Dallas
Jackie Dallas will speak on GeekFest's Women of SciFi Panel and will appear at the GeekFest Booth.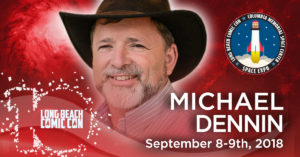 Michael Dennin
Professor Michael Dennin is a world-renowned physicist at UC Irvine.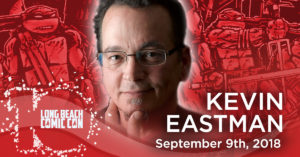 Kevin Eastman
Kevin Eastman is the co-creator of TEENAGE MUTANT NINJA TURTLES.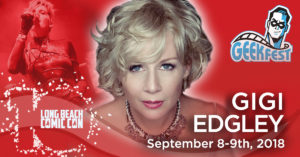 Gigi Edgley
Gigi Edgley will be moderating the Women of SciFi Panel, the GeekFest Filmmaker Panels, and GeekFest Awards. She will also appear at the GeekFest booth.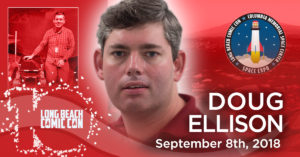 Doug Ellison
Doug Ellison joined NASA's Jet Propulsion Laboratory in 2010 and has been an Engineering Camera Payload Uplink Lead for both the Opportunity and Curiosity Mars Rovers since 2016.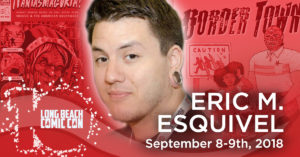 Eric M. Esquivel
Eric M. Esquivel a comic book writer and the co-creator of Vertigo Comics' BORDER TOWN and Starburns Industries' FANTASMAGORÍA.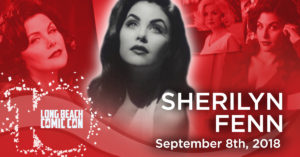 Sherilynn Fenn
Sherilynn Fenn is best known as Twin Peak's Audrey Horne. She's enjoyed a 30+ year career in Hollywood appearing both television and film.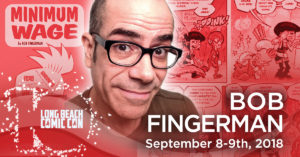 Bob Fingerman
Writer/artist Bob Fingerman is best known for his comic series MINIMUM WAGE.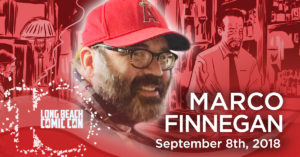 Marco Finnegan
Marco Finnegan is a comic book artist known for his work with 12 Guage, Vault, Image, and Lerner books.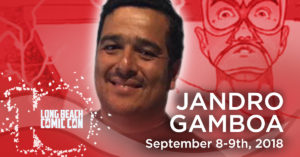 Jandro Gamboa
Jandro Gamboa is the creator of MONTY GOMEZ IS THE LUCHADOR.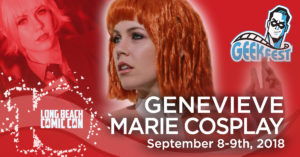 Genevieve Marie Cosplay
Genevieve Marie Cosplay will appear at the GeekFest Booth all weekend.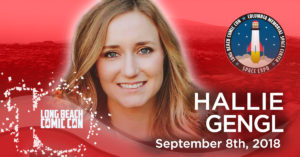 Hallie Gengl
Hallie Gengl is a Data Visualization Developer at the NASA Jet Propulsion Laboratory.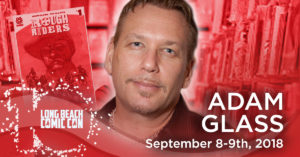 Adam Glass
NYC native and current LA resident, Adam Glass is a TV Writer/Executive Producer as well as a writer of graphic novels.
Daniel Glenn
Daniel J Glenn, Analystical Mastermind, is host of the YouTube series FASCINATING FIGHTS and the FASCINATING NONS podcast.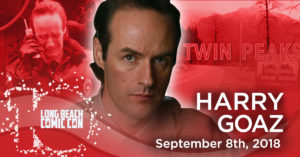 Harry Goaz
Harry Goaz is an actor best known for his role as Andy Brennan on TWIN PEAKS.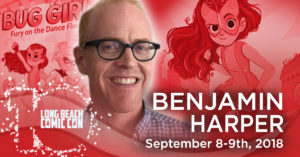 Benjamin Harper
Benjamin Harper is co-author of the BUG GIRL series and author of many works. He has worked in licensing and the children's publishing industry for over twenty years.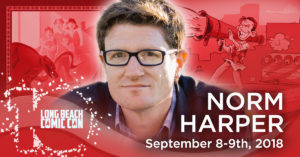 Norm Harper
Norm Harper is an Eisner Award-nominated writer of graphic novels and children's books.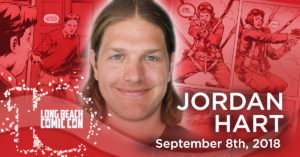 Jordan Hart
Jordan is the creator and writer of DOPPELGANGER (Alterna Comics) and TERMINARCH (OSSM Comics). EMERGENCE, his latest comic short story, is set to release in late 2018.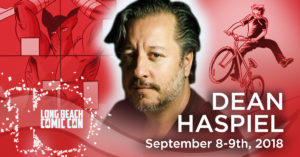 Dean Haspiel
Dean Haspiel is a creator, writer, and illustrator, was a Master Artist at the Atlantic Center for the Arts, is a Yaddo fellow, a playwright, helped pioneer personal webcomics, and is the co-founder of Hang Dai Studios in Brooklyn, NY.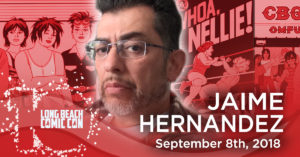 Jaime Hernandez
Jaime Hernandez, is the co-creator of LOVE AND ROCKETS. He also created WHOA, NELLIE!, MAGGIE AND HOPEY COLOR FUN, and PENNY CENTURY.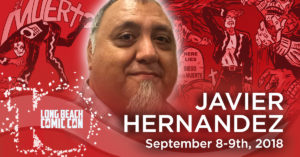 Javier Hernandez
Javier Hernandez is a cartoonist and independent publisher. He launched his imprint, Los Comex, in 1998, and in 2011, he co-founded the Latino Comics Expo.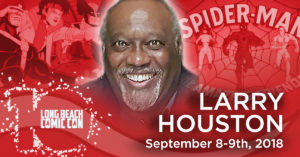 Larry Houston
Larry Houston is an Emmy-nominated professional and Golden Reel Award-winning director, writer, and producer known for shows such as THE X-MEN, JONNY QUEST, THE CARE BEARS, and G.I. JOE.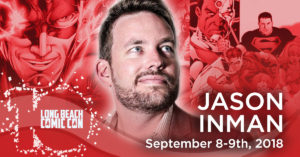 Jason Inman
Jason Inman is a writer and creator. He also hosts a weekly podcast and a YouTube channel.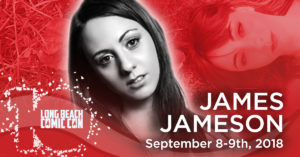 James Jameson
James Jameson worked on the comic book adaptation of AMERICAN GODS, and is also an actress, musician, composer, and photographer.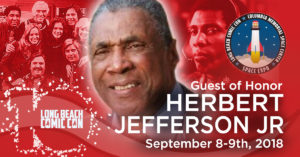 Herbert Jefferson Jr
Space Expo Guest of Honor Herbert Jefferson Jr portrayed Lt. Boomer on the classic BATTLESTAR GALACTICA, and has also been featured in a number of other shows.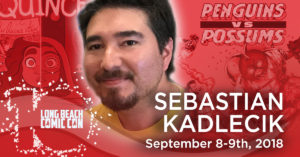 Sebastian Kadlecik
Sebastian is the creator of the Eisner-nominated story QUINCE and the epic action saga PENGUINS VS. POSSUMS.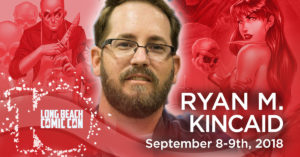 Ryan M. Kincaid
Ryan M. Kincaid is an artist doing variant cover and homage covers for a variety of books.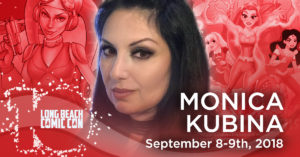 Monica Kubina
Monica Kubina has colored hundreds of comics, including super hero series, manga titles, kids' comics, horror and science fiction stories.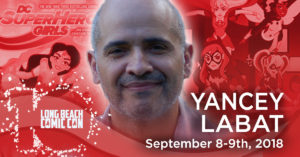 Yancey Labat
Yancey Labat is the illustrator of the DC SUPER HERO GIRLS original graphic novels.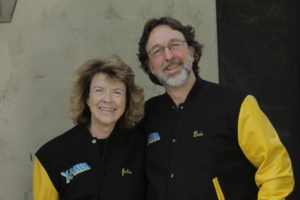 Eric and Julia Lewald
Eric Lewald and Julia Lewald are two of the premier writer-producers in youth-oriented and animated television.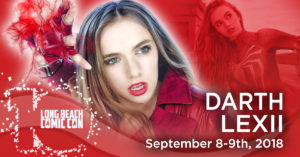 Darth Lexii
Darth Lexii is an actress, cosplayer, wannabe philanthropist, failing comedian, lover of sharks, and your best friend.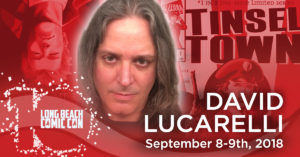 David Lucarelli
David Lucarelli is the writer of TINSELTOWN from Alterna Comics and THE CHILDREN'S VAMPIRE HUNTING BRIGADE graphic novels.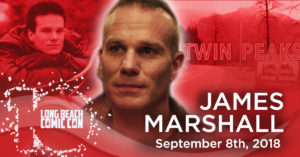 James Marshall
James Marshall is an actor best known for his role as James Hurley on TWIN PEAKS.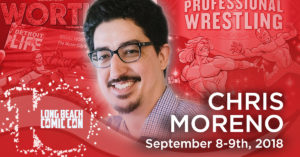 Chris Moreno
Chris Moreno is a comics creator and art director who has worked on many titles and TV shows.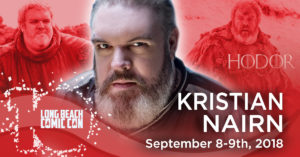 Kristian Nairn
Kristian Nairn is an actor and DJ best known for his role as Hodor on Game of Thrones.
Rafael Navarro
Rafael Navarro is the artist for GUNS A' BLAZIN'!
Sarah Nicklin
Sarah Nicklin is an actress and producer known for her roles in Nun of That (2009) and The Haunting of Alice D (2014).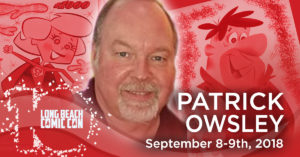 Patrick Owsley
Patrick Owsley creates cartoon art for licensing, publishing, advertising, logo design, lettering, character design and more!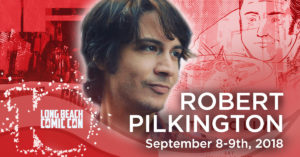 Robert Pilkington
Rob Pilkington is a Los Angeles-based writer. His short comic, THE OLIVE, appears in the 2017 IF Anthology from Alterna Comics.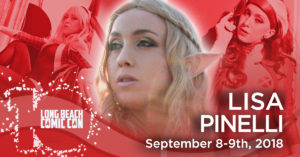 Lisa Pinelli
Lisa Pinelli is a professional model and cosplayer from Southern California.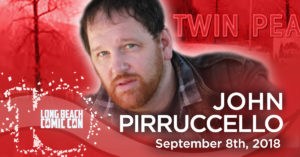 John Pirruccello
John Pirruccello is an actor best known for his roles as Deputy Chad Broxford on TWIN PEAKS and Detective John Loach on BARRY.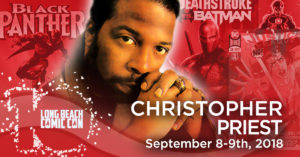 Christopher Priest
GUEST OF HONOR Christopher Priest is a critically acclaimed novelist and Eisner Award-nominated comic book writer.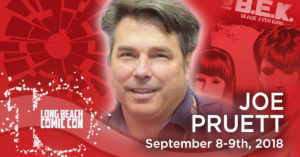 Joe Pruett
Joe Pruett is the CCO and Publisher of AfterShock Comics. He's been involved in the comics industry for 25 years.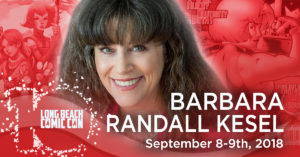 Barbara Randall Kesel
Barbara Randall Kesel is a veteran writer/editor who has worked on staff for DC, Dark Horse, and CrossGen comics and freelanced for pretty much everybody else.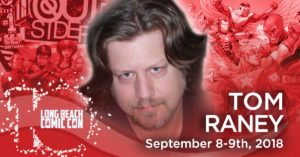 Tom Raney
Tom Raney has spent the last 20 years drawing for Marvel and DC, and is currently drawing DREAD GODS for Ominous Press.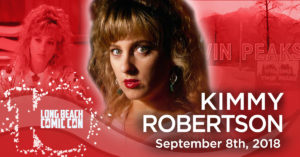 Kimmy Robertson
Kimmy Robertson is an actress best known for her role as Lucy Moran on TWIN PEAKS.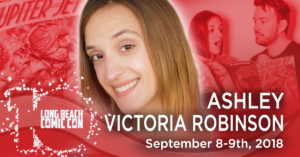 Ashley Victoria Robinson
Ashley Victoria Robinson is the co-creator & writer of JUPITER JET, and has written for DC Comics/IDW, Top Cow, Action Lab Comics, Alterna Comics, Not Forgotten Comics and Colonial Comics. She is also an actress and podcast host.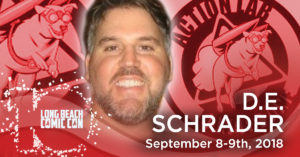 D.E. Schrader
D.E. Schrader is the writer and co-creator of the new Action Lab Danger Zone comic, BABY BADASS. He is also involved in stand-up, sketch, and improv comedy.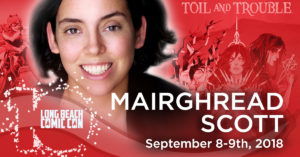 Mairghread Scott
Mairghread Scott is an animation and comic book writer specializing in action-comedy.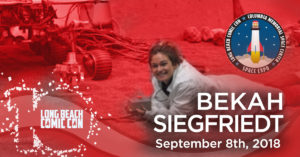 Bekah Siegfriedt
Bekah Sosland Siegfriedt is a Systems Engineer for the Mars 2020 Flight System responsible for testing and validating components on the rover before it heads to Mars in July of 2020.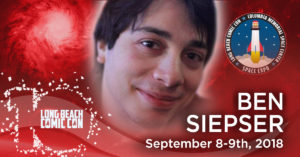 Ben Siepser
Ben Siepser is a rocket scientist for a leading local aerospace company. He will be on the Science of Acme Products and Black Panther panels at Space Expo.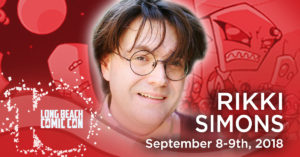 Rikki Simons
Rikki Simons (AKA Rosearik Rikki Simons) is a voice actor, writer, and artist. He is most famous for being the voice GIR and Bloaty on Invader ZIM.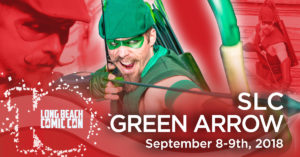 SLC Green Arrow
SLC Green Arrow is a cosplayer from the greater Salt Lake area. Through his social media accounts, he wants to be a positive force in the world.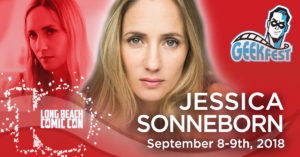 Jessica Sonneborn
Jessica Sonneborn is an actress and producer known for The Haunting of Alice D (2014), Dog Eat Dog (2016), and Bloody Bloody Bible Camp (2012).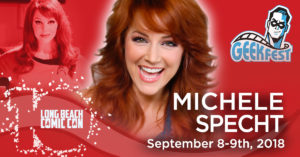 Michele Specht
Michele Specht will speak on GeekFest's Women of SciFi Panel and will appear at the GeekFest Booth.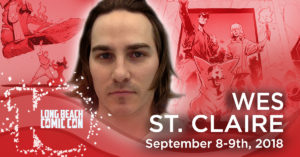 Wes St. Claire
Wes St. Claire is an artist who is working with Aftershock on FU JITSU by Jai Nitz and BEYONDERS by Paul Jenkins.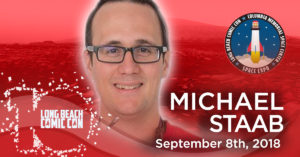 Michael Staab
Michael Staab is a Spacecraft Systems Engineer, Flight Director, and the Lead Systems Engineer for Dust Storm Operations for NASA's Mars Exploration Rover Opportunity at the Jet Propulsion Laboratory in Pasadena, CA.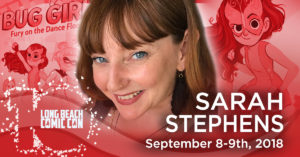 Sarah Stephens
Sarah Hines Stephens is a children's bookseller, editor, reader, and author. She has published more than 100 books for kids.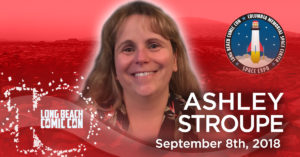 Ashley Stroupe
Ashley Stroupe has been at Jet Propulsion Lab since 2003 and she was the first woman to drive on another planet.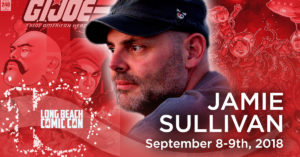 Jamie Sullivan
Jamie Sullivan is a cover artist and the creator, artist and co-writer of 4 REASONS TO OWN A DEATH RAY.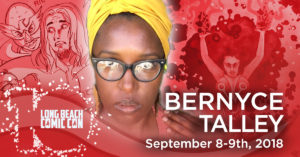 Bernyce Talley
Bernyce Talley is the LA-based illustrator behind MONTY GOMEZ IS THE LUCHADOR as well as the writer/creator of LE MENAGERIE and other stories.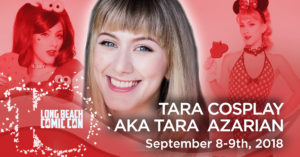 Tara Cosplay AKA Tara Azarian
Tara Cosplay is the energetic, quirky host of the hit webshow, "Nerdtabulous," a cosplayer, indie filmmaker, model, and actress.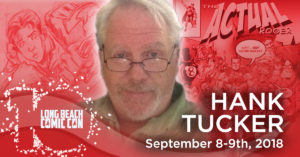 Hank Tucker
Hank Tucker is an animator, storyboarder, and creator of THE ACTUAL ROGER (Alterna Comics).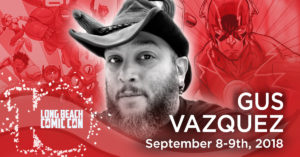 Gus Vazquez
Gus Vazquez is an illustrator who has worked in comic books, trading cards, storyboarding for music videos, commercials, animation and film, logo design, character and toy design, and more.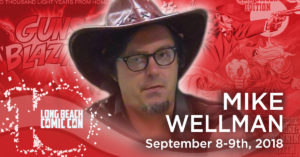 Mike Wellman
Mike Wellman is the writer for GUNS A' BLAZIN!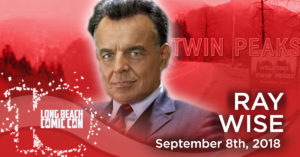 Ray Wise
Ray Wise is best known for his roles as Leland Palmer in TWIN PEAKS (1990) and the Devil in the CW television series REAPER (2007).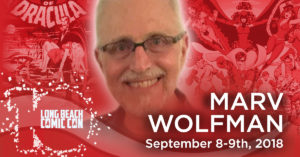 Marv Wolfman
Marv Wolfman has created more characters that have gone on to television, animation, movies, video games, and toys than any other comics creator since Stan Lee. He is currently writing several titles for DC as well as other projects.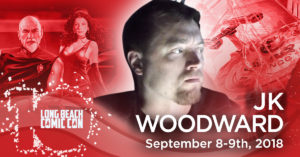 J.K. Woodward
A Long Beach, CA-based illustrator, J.K. Woodward has worked on titles for IDW, BOOM! Studios, Archaia, Dark Horse and Marvel.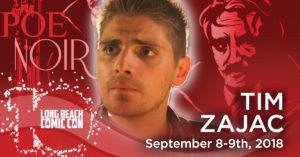 Tim Zajac
Tim Zajac is a storyteller, whether it be on the comic book page, the stage, or the screen.