Guests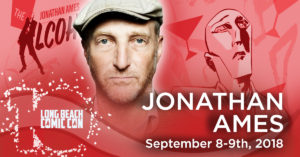 Jonathan Ames
Jonathan Ames is a novelist, essayist, and television showrunner. He is also the winner of a Guggenheim Fellowship, a monologist, and an amateur boxer.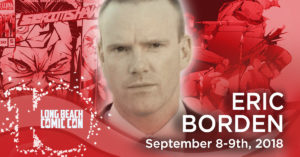 Eric Borden
Eric Borden is the creator of DEADWEST: LAST RIDE OF THE CARVER. He's currently the writer/creator on SCRIMSHAW distributed by Alterna Comics.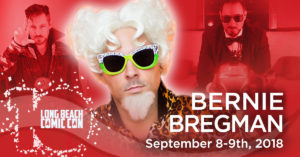 Bernie Bregman
Cosplay Contest Host. The Geek Gatsby! A renaissance nerd - master at bringing people together & showing them great times.
Nakia Burrise
Nakia Burrise will speak on GeekFest's Women of SciFi Panel and will appear at the GeekFest Booth.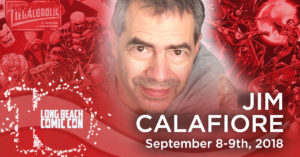 Jim Calafiore
In 28 years working in comics, Jim Calafiore is an artist who has spent extended time at Valiant, DC, and Marvel and has worked on a variety of critically-acclaimed titles.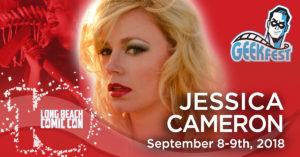 Jessica Cameron
Jessica Cameron is an actress, director, producer, and model. She has appeared in TV shows, film, music videos, and web series.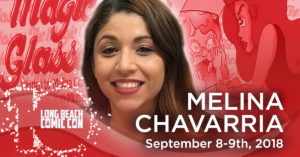 Melina Chavarria
Melina Chavarria is a Xicana/Latinx writer and the co-creator of THE MAGIC GLASSES. Her writing focuses on the empowerment of young woman of color.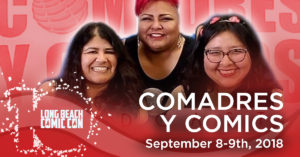 Comadres Y Comics
Comadres y Comics is a podcast co-hosted by Kristen Parraz, Jennifer Lopez, and Sara Bazan.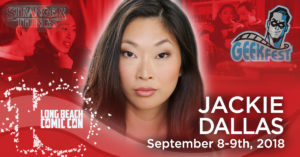 Jackie Dallas
Jackie Dallas will speak on GeekFest's Women of SciFi Panel and will appear at the GeekFest Booth.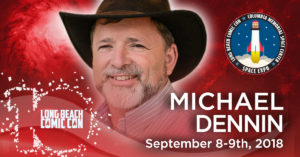 Michael Dennin
Professor Michael Dennin is a world-renowned physicist at UC Irvine.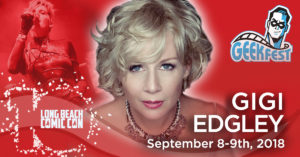 Gigi Edgley
Gigi Edgley will be moderating the Women of SciFi Panel, the GeekFest Filmmaker Panels, and GeekFest Awards. She will also appear at the GeekFest booth.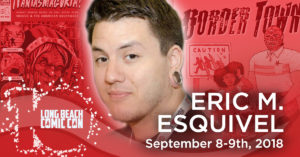 Eric M. Esquivel
Eric M. Esquivel a comic book writer and the co-creator of Vertigo Comics' BORDER TOWN and Starburns Industries' FANTASMAGORÍA.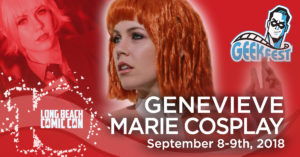 Genevieve Marie Cosplay
Genevieve Marie Cosplay will appear at the GeekFest Booth all weekend.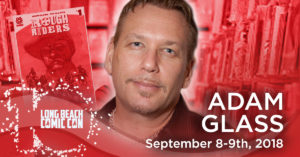 Adam Glass
NYC native and current LA resident, Adam Glass is a TV Writer/Executive Producer as well as a writer of graphic novels.
Daniel Glenn
Daniel J Glenn, Analystical Mastermind, is host of the YouTube series FASCINATING FIGHTS and the FASCINATING NONS podcast.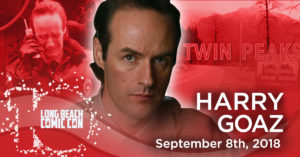 Harry Goaz
Harry Goaz is an actor best known for his role as Andy Brennan on TWIN PEAKS.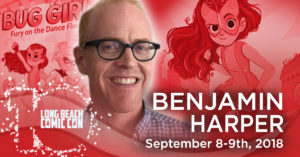 Benjamin Harper
Benjamin Harper is co-author of the BUG GIRL series and author of many works. He has worked in licensing and the children's publishing industry for over twenty years.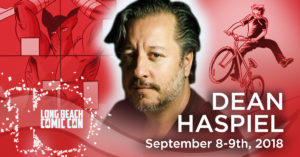 Dean Haspiel
Dean Haspiel is a creator, writer, and illustrator, was a Master Artist at the Atlantic Center for the Arts, is a Yaddo fellow, a playwright, helped pioneer personal webcomics, and is the co-founder of Hang Dai Studios in Brooklyn, NY.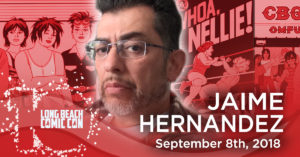 Jaime Hernandez
Jaime Hernandez, is the co-creator of LOVE AND ROCKETS. He also created WHOA, NELLIE!, MAGGIE AND HOPEY COLOR FUN, and PENNY CENTURY.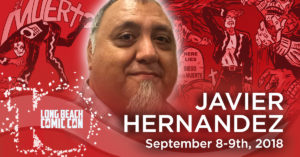 Javier Hernandez
Javier Hernandez is a cartoonist and independent publisher. He launched his imprint, Los Comex, in 1998, and in 2011, he co-founded the Latino Comics Expo.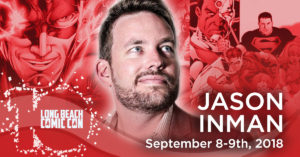 Jason Inman
Jason Inman is a writer and creator. He also hosts a weekly podcast and a YouTube channel.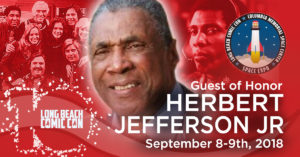 Herbert Jefferson Jr
Space Expo Guest of Honor Herbert Jefferson Jr portrayed Lt. Boomer on the classic BATTLESTAR GALACTICA, and has also been featured in a number of other shows.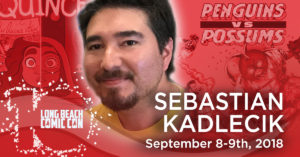 Sebastian Kadlecik
Sebastian is the creator of the Eisner-nominated story QUINCE and the epic action saga PENGUINS VS. POSSUMS.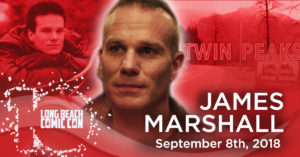 James Marshall
James Marshall is an actor best known for his role as James Hurley on TWIN PEAKS.
Rafael Navarro
Rafael Navarro is the artist for GUNS A' BLAZIN'!
Sarah Nicklin
Sarah Nicklin is an actress and producer known for her roles in Nun of That (2009) and The Haunting of Alice D (2014).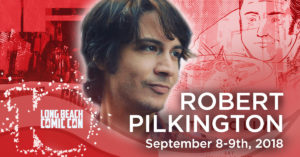 Robert Pilkington
Rob Pilkington is a Los Angeles-based writer. His short comic, THE OLIVE, appears in the 2017 IF Anthology from Alterna Comics.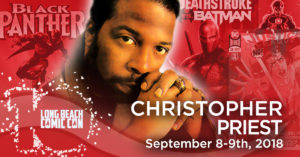 Christopher Priest
GUEST OF HONOR Christopher Priest is a critically acclaimed novelist and Eisner Award-nominated comic book writer.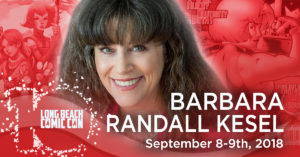 Barbara Randall Kesel
Barbara Randall Kesel is a veteran writer/editor who has worked on staff for DC, Dark Horse, and CrossGen comics and freelanced for pretty much everybody else.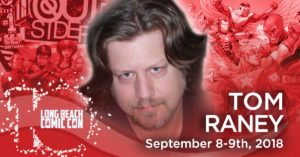 Tom Raney
Tom Raney has spent the last 20 years drawing for Marvel and DC, and is currently drawing DREAD GODS for Ominous Press.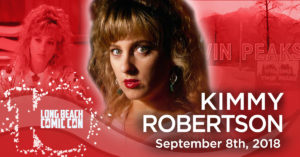 Kimmy Robertson
Kimmy Robertson is an actress best known for her role as Lucy Moran on TWIN PEAKS.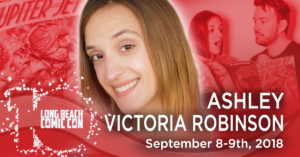 Ashley Victoria Robinson
Ashley Victoria Robinson is the co-creator & writer of JUPITER JET, and has written for DC Comics/IDW, Top Cow, Action Lab Comics, Alterna Comics, Not Forgotten Comics and Colonial Comics. She is also an actress and podcast host.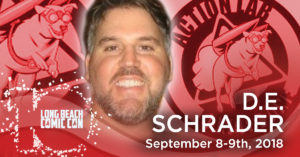 D.E. Schrader
D.E. Schrader is the writer and co-creator of the new Action Lab Danger Zone comic, BABY BADASS. He is also involved in stand-up, sketch, and improv comedy.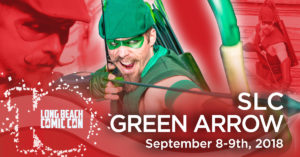 SLC Green Arrow
SLC Green Arrow is a cosplayer from the greater Salt Lake area. Through his social media accounts, he wants to be a positive force in the world.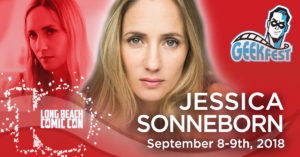 Jessica Sonneborn
Jessica Sonneborn is an actress and producer known for The Haunting of Alice D (2014), Dog Eat Dog (2016), and Bloody Bloody Bible Camp (2012).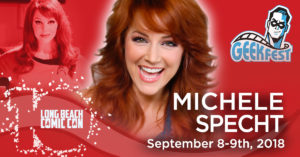 Michele Specht
Michele Specht will speak on GeekFest's Women of SciFi Panel and will appear at the GeekFest Booth.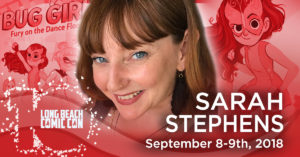 Sarah Stephens
Sarah Hines Stephens is a children's bookseller, editor, reader, and author. She has published more than 100 books for kids.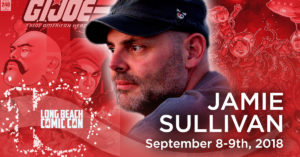 Jamie Sullivan
Jamie Sullivan is a cover artist and the creator, artist and co-writer of 4 REASONS TO OWN A DEATH RAY.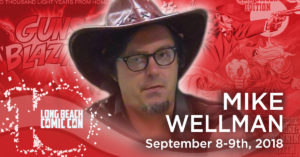 Mike Wellman
Mike Wellman is the writer for GUNS A' BLAZIN!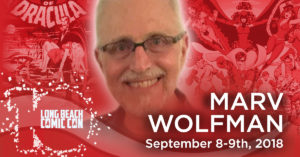 Marv Wolfman
Marv Wolfman has created more characters that have gone on to television, animation, movies, video games, and toys than any other comics creator since Stan Lee. He is currently writing several titles for DC as well as other projects.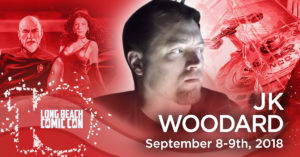 J.K. Woodward
A Long Beach, CA-based illustrator, J.K. Woodward has worked on titles for IDW, BOOM! Studios, Archaia, Dark Horse and Marvel.