Guests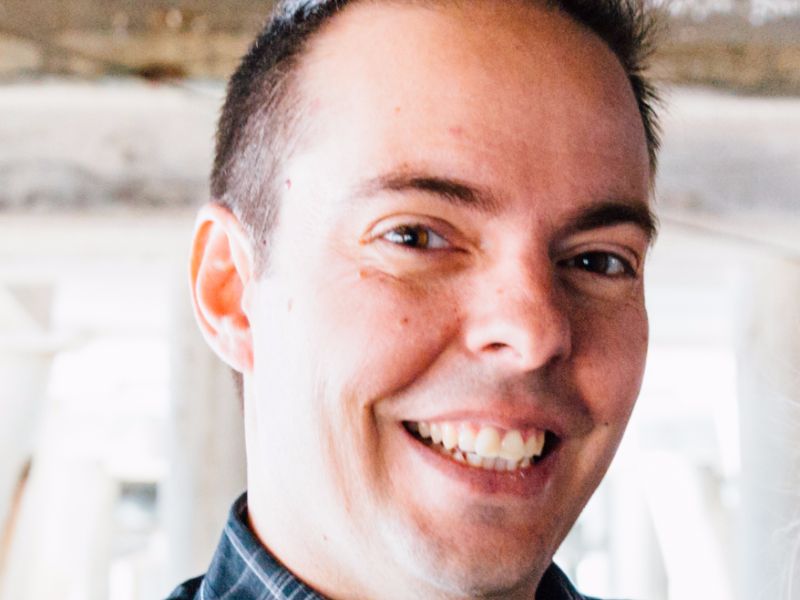 Jeremy Adams
Emerging action/adventure screenwriter who got his first break working on "Green Lantern the Animated Series," which led to subsequent animation writing and producer credits on three seasons of "Monsuno" and episodic writing for the upcoming "Thunderbirds are Go!" and "Justice League Action".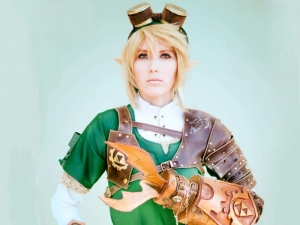 Molecular Agatha
Cosplayer, Cosmodel, ilustrator and Graphic Designer from Costa Rica. She has been guest and Cosplay Jury in countries such as: Costa Rica, El Salvador, Panamá, Nicaragua, Guatemala, Bolivia.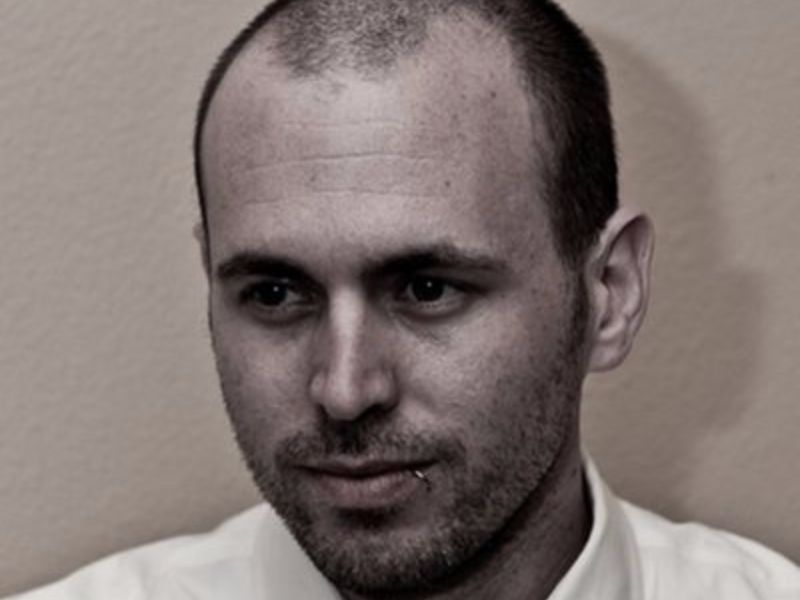 David Baron
2016 Harvey Award Nominee and creator of STAINED, the smash hit limited series published by Michael Bay's 451 Media. Past work includes BATMAN: THE BLACK MIRROR, THE AUTHORITY, GREEN ARROW: YEAR ONE, BLOODSHOT: REBORN, DIVINITY and more! Meet him booth #428 OASAS Comics!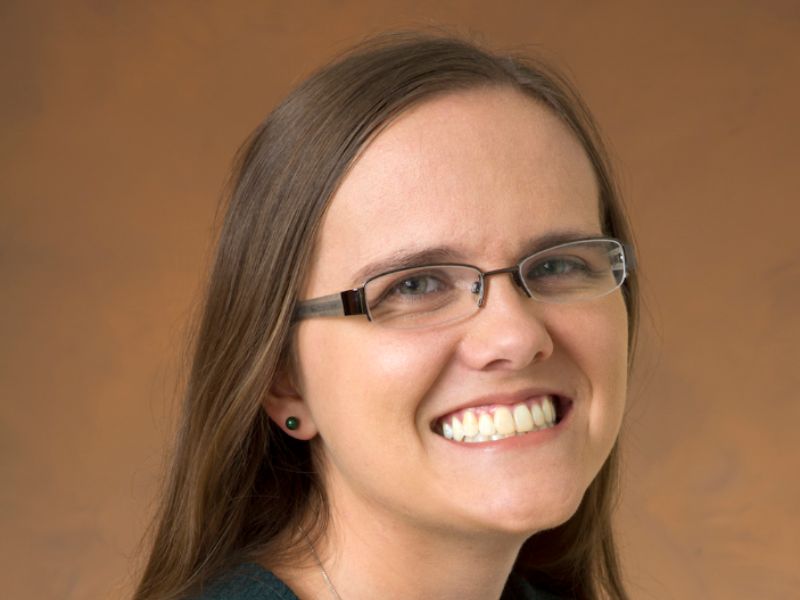 Keri Bean
Keri Bean is a mission operations engineer at NASA's Jet Propulsion Laboratory in Pasadena, California. She currently works on the Dawn mission as a science planner and sequencing engineer and on the Mars Exploration Rover Opportunity as a Tactical Uplink Lead.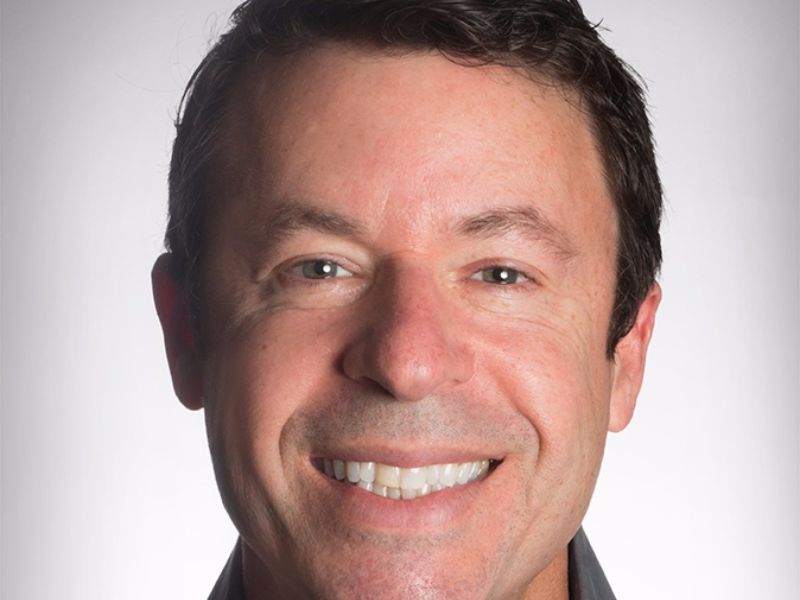 Tony Bedard
Writer of SUPERGIRL, GREEN LANTERN: NEW GUARDIANS and TEEN TITANS for DC Comics. Known for top-tier superhero comics like GREEN LANTERN CORPS and EXILES, Tony also wrote critical darlings like GREAT TEN, KISS KISS BANG BANG, and the animated feature, TUROK SON OF STONE.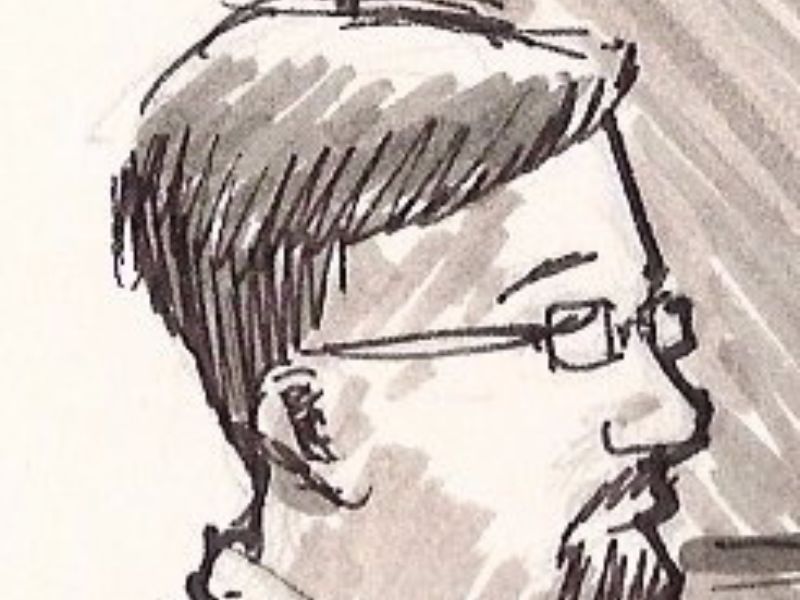 Adam Beechen
Emmy nominee and New York Times best-selling author, he worked for Nickelodeon's Rugrats, Warner Brothers' Teen Titans, Cartoon Network's current hit Transformers: Robots In Disguise, which he produces and helped develop for television & more.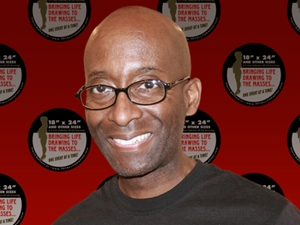 Pierre Bernard, Jr.
Graphic Artist & Comedic Personality on Late Night w/ Conan O'Brien, Tonight Show w/ Conan O'Brien & Conan, publisher of '18x24', 'And Other Size'.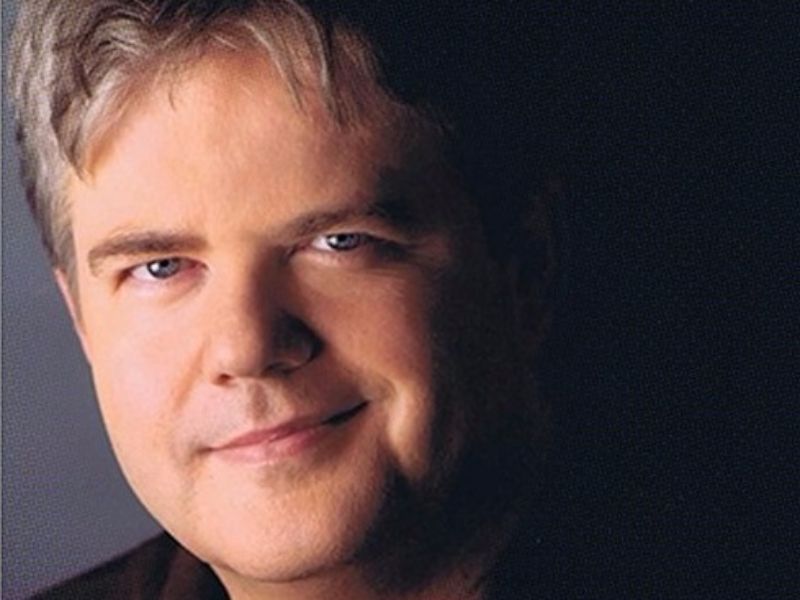 Ian Boothby
Multiple Shuster Award, Harvey Award and Eisner Award nominee and an Eisner Award–winning comic book creator best known for his work as the lead writer on Simpsons Comics and Futurama Comics for Matt Groening's Bongo Comics.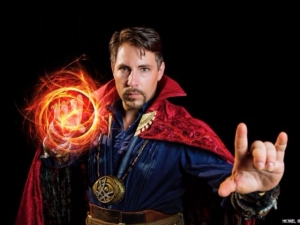 Bernie Bregman
Bernie Bregman is head of the company Nerds Like Us. Bernie will be hosting the Cosplay Contest on Saturday!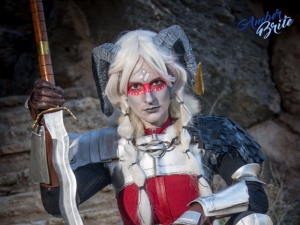 Amber Brite
Professional prop-maker, specializing in recreating aliens & other creatures from all kinds of sci-fi/fantasy worlds. Her Star Wars headpieces are sold around the world, and will be on display at her booth !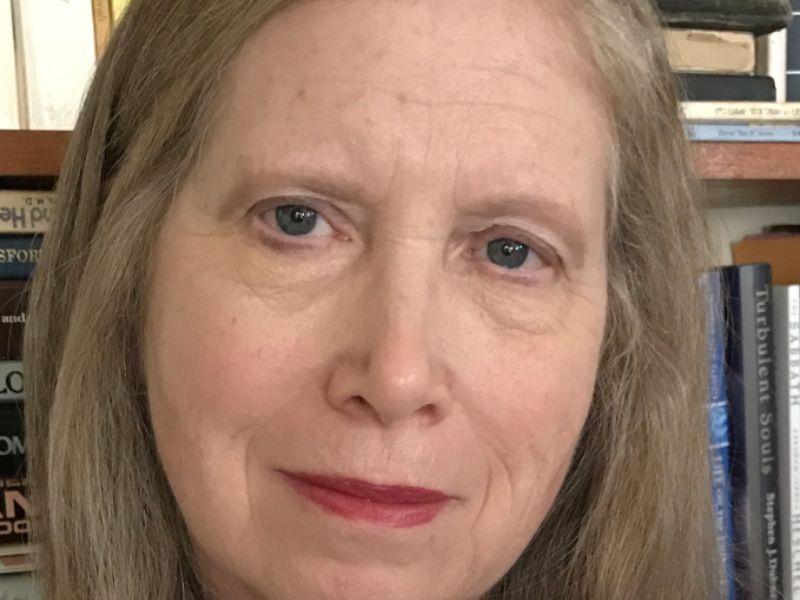 Bonnie Buratti
Senior Research Scientist and technical manager at NASA's Jet Propulsion Laboratory. She is the author of the popular science book "Worlds Fantastic Worlds Familiar: A Guided Tour of the Solar System", which was published this year.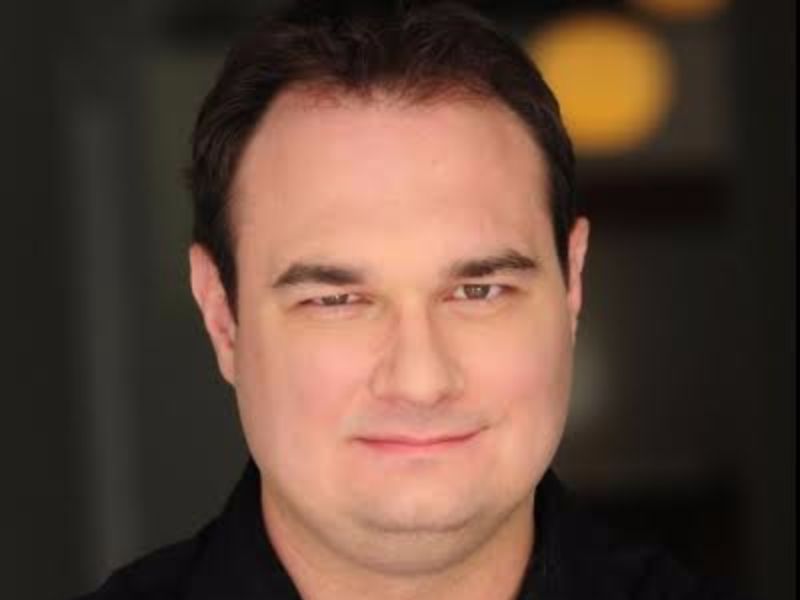 Jonathan Callan
An accomplished writer of comics and animation, Jonathan Callan has utilized his extensive pop culture knowledge and life-long love of all-things-"geek" to become one of the most sought after action writers in the industry. He has written for Nickelodeon, Cartoon Network, the Hub, Sony, and Disney XD just to name a few.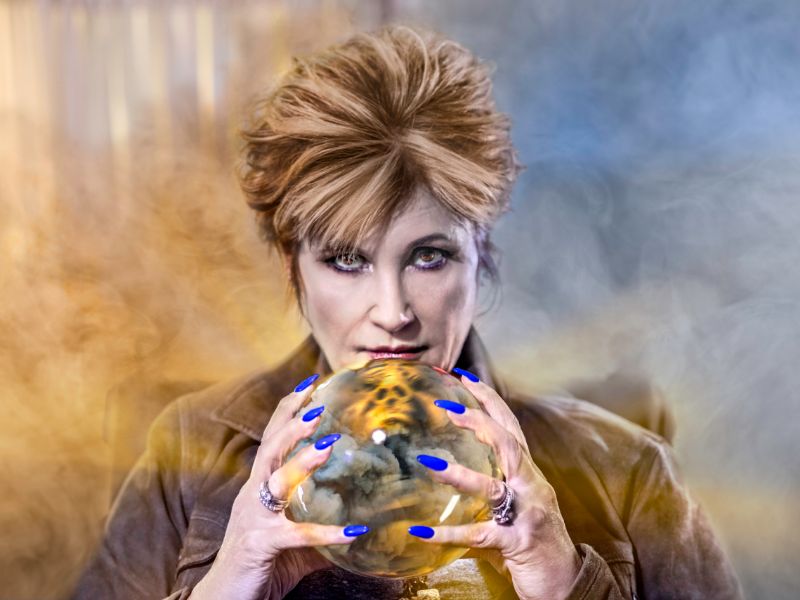 Sandy King Carpenter
Co-Creator and Editor at Storm King Comics, a division of Storm King Productions, Inc. of which she is president. She worked with John Cassavetes, Francis Ford Coppola, Michael Mann, Walter Hill, John Hughs and John Carpenter. Her work includes the comic series "John Carpenter's Asylum", "John Carpenter's Tales for a HalloweeNight" & more.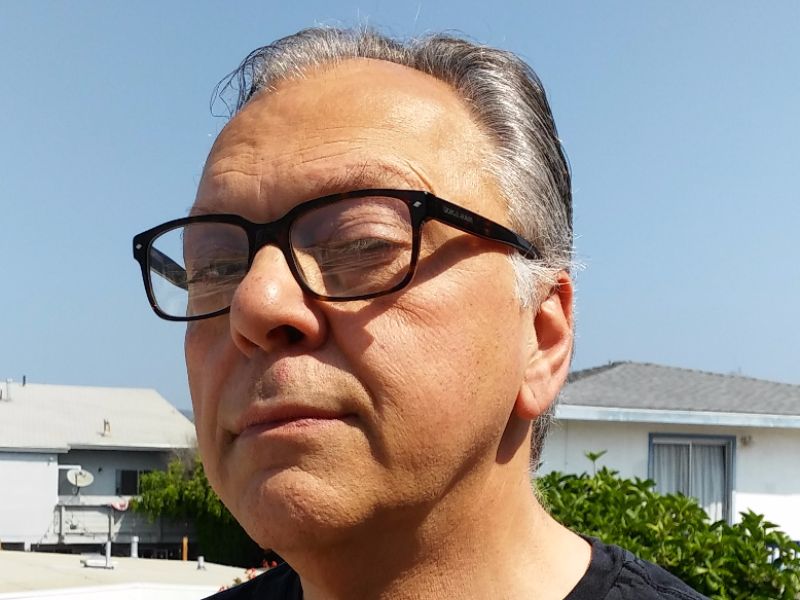 Howard Chaykin
As a cartoonist--both writing and drawing--he has been a major influence on the direction of comics, referred to frequently as one of the principle architects of the modern comic book. He worked on AMERICAN FLAGG!, THE DIVIDED STATES OF HYSTERIA.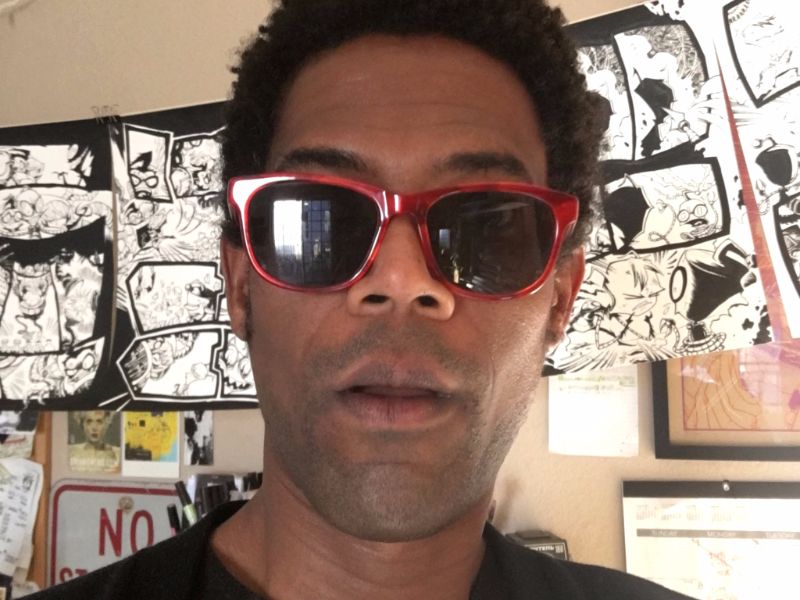 Dave Crosland
Dave Crosland is an American illustrator who has created art for comics, cartoons, concert posters, video games and more. His memorable projects include Invader ZIM, Randy Cunningham: 9th Grade Ninja, Scarface: Scarred for Life, Everybody's DEAD, Yo Gabba Gabba and his autobio comic EGO REHAB.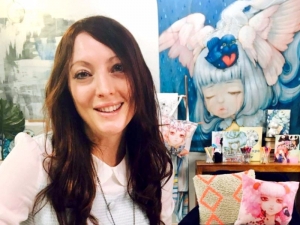 Camilla d'Errico
Urban contemporary painter, illustrator, character creator and comic artist. She has been published by Random House, Boom!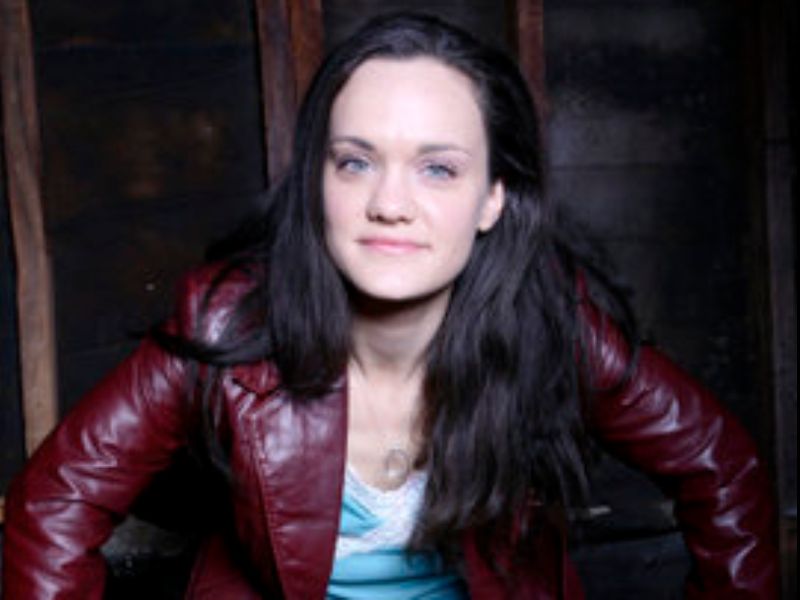 Amanda Deibert
Award winning television and comic book writer. She worked on Sensation Comics Featuring Wonder Woman and Wonder Woman '77 and two of the sequel comics for the upcoming Batman and Harley Quinn animated film. Other comic work includes John Carpenter's Tales For a Halloween Night volumes 2, 3 and 4 (Storm King) & more!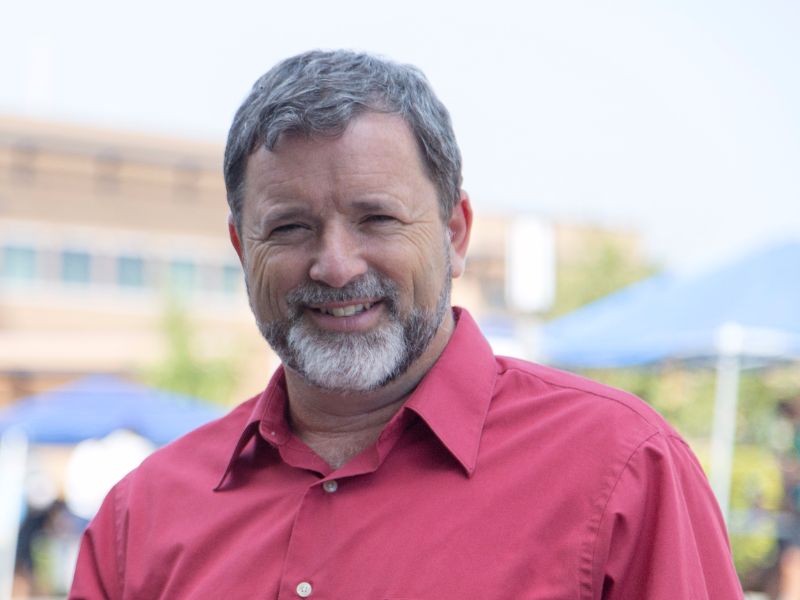 Michael Dennin
He is dedicated to public outreach in the area of science – teaching a number of Massive Open Online Courses (MOOCs), including co-teaching one based on the AMC television program The Walking Dead. He has appeared on numerous television programs – including Science of Superman, Spider-man Tech & more.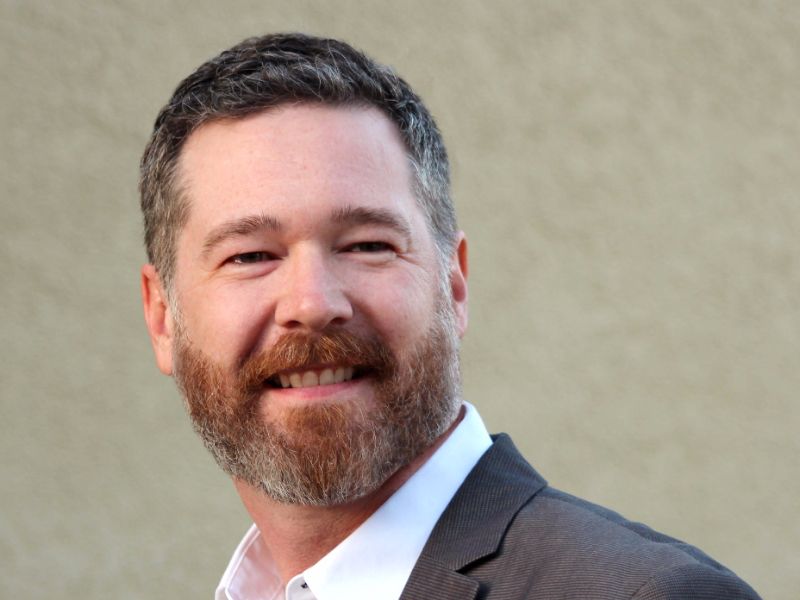 Shannon Eric Denton
Vveteran writer and artist with credits at Cartoon Network, Warner Bros., Showtime, Jerry Bruckheimer Films, NBC, Disney, Sony, ToyBiz, Marvel Entertainment, FoxKids, Paramount, CBS, Dimension Films, DC Comics and Nickelodeon. He is a producer on Alan Tudyk and Nathan Fillion's CON MAN THE SERIES on the SyFy Channel.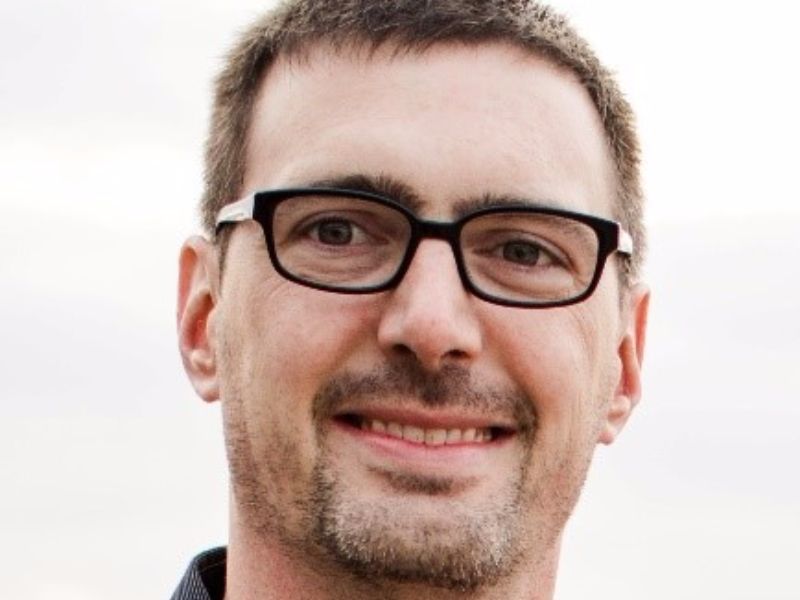 Andrew Duggleby
Andrew leads the advanced manufacturing group at Virgin Orbit focusing on hybrid additive/subtractive manufacturing, advanced simulation, metallurgy, special processes, and advanced engine technologies.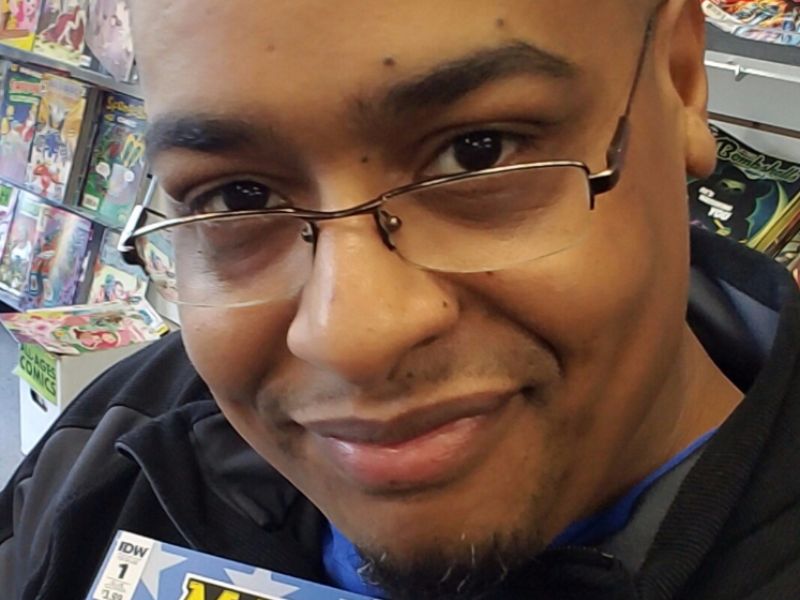 Brandon Easton
Brandon has written for the 2011 ThunderCats reboot from WB Animation and Transformers: Rescue Bots from Hasbro. Easton won the 2012 Glyph Award for his Shadowlaw series and multiple 2014 Glyph Awards for the Watson and Holmes comic series and a 2014 Eisner Award nomination.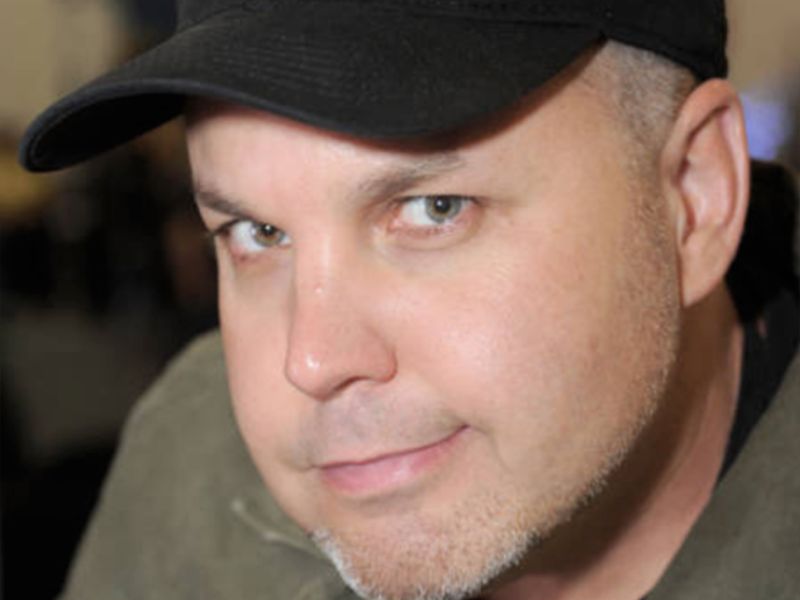 Neo Edmund
Child actor turned best-selling author, screenwriter, and comic book writer. Mighty Morphin Power Rangers and Power Rangers Zeo. He is currently authoring his 'Red Riding Alpha Huntress Series' and writing multiple Power Rangers novels for Penguin/Random House.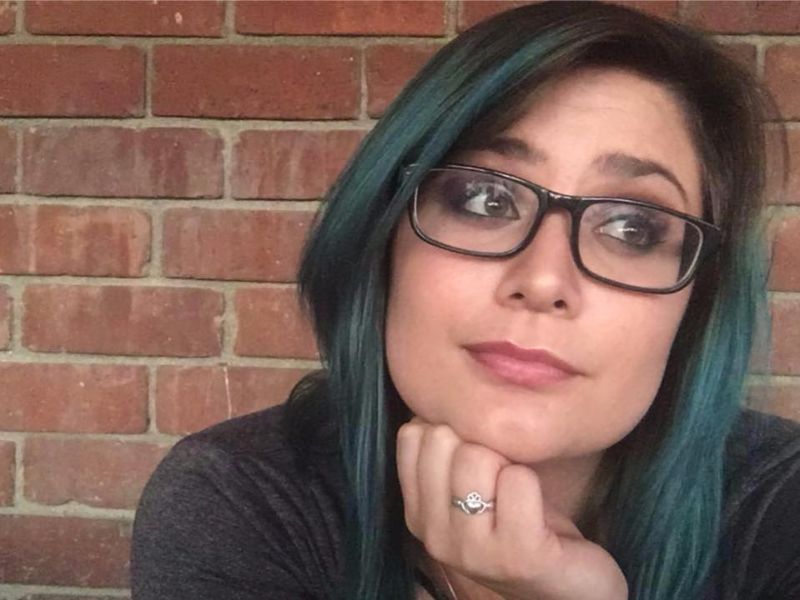 Jen Egermeier
Commons Only Clothing Designer. Commons Only is a company dedicated to nerdom. You can find cozy nerdom-inspired clothing and home goods while helping fellow artists at the same time. All profits of Commons Only Clothing go directly to hosting artists under Commons Only Cosplay - Clothing for Cosplay.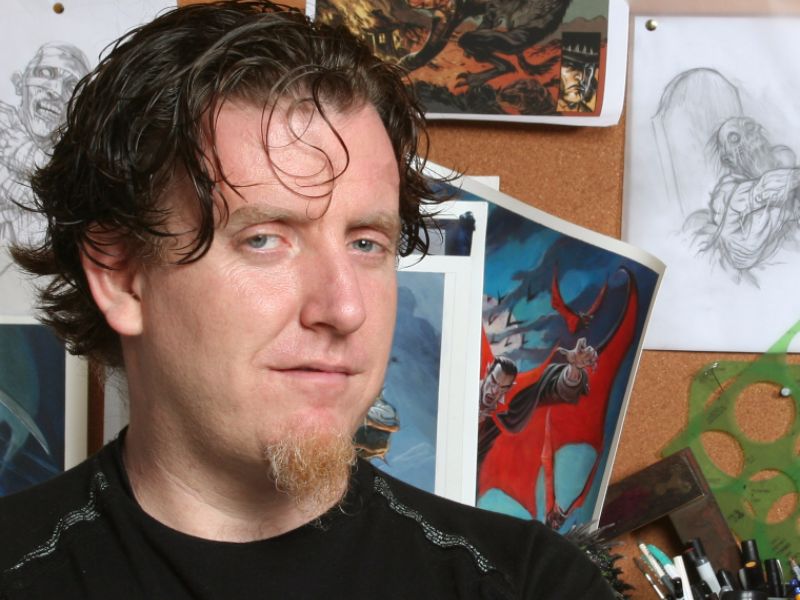 Steve Ellis
Award-winning creator. Steve has conceived projects for DC Comics, comiXology, Marvel, Amazon, AMC and more. Co-Creator of High Moon, The Only Living Boy.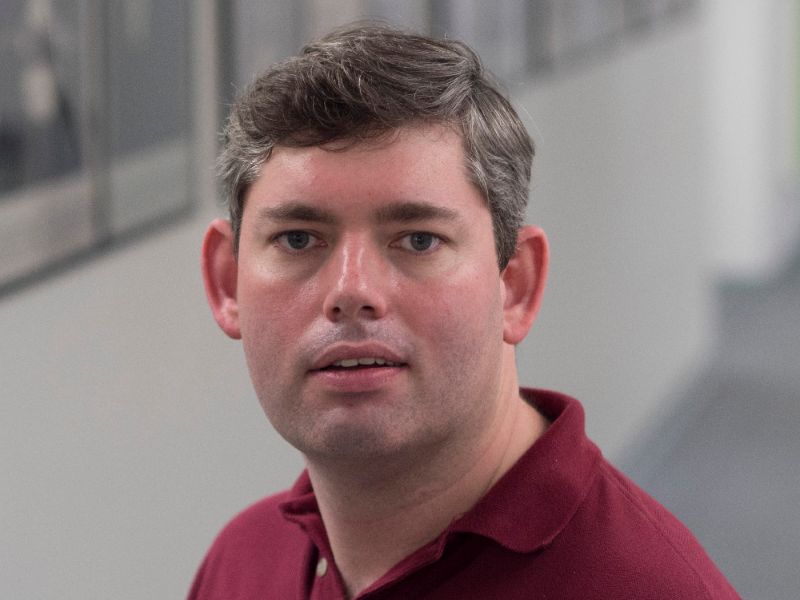 Doug Ellison
He is an Engineering Camera Payload Uplink Lead for the Curiosity and Opportunity Mars rovers. He also was the technical director for Eyes on the Solar System, DSN Now and the Spacecraft 3D AR App.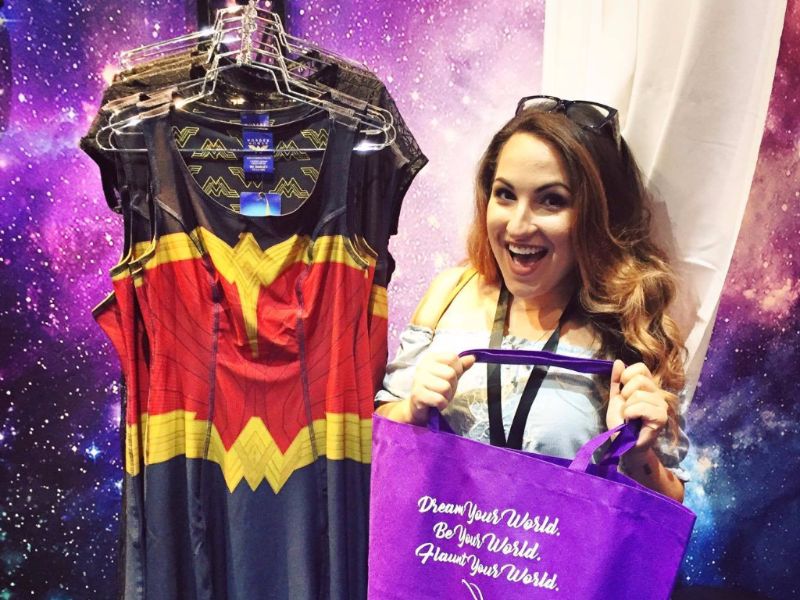 Camille Falciola
Frakkin Frocks Designer. She is working on commissions under her own label "Frakkin Frocks". After winning the Audience Choice Award for the 2016 Her Universe Fashion Show, Camille is thrilled to have been given the opportunity to collaborate and design a Wonder Woman collection for Her Universe and Hot Topic.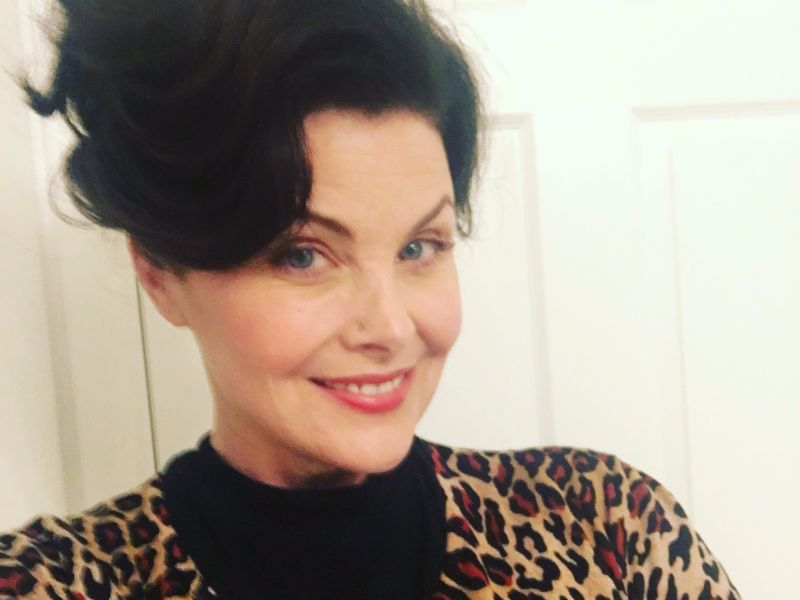 Sherilyn Fenn
Best remembered for her iconic role of Audrey Horne in the groundbreaking Twin Peaks, as well as the current Twin Peaks revival on Showtime. But Sherilyn has enjoyed a 30+ year career in Hollywood, including memorable roles on the series Shameless, Ray Donovan, Gilmore Girls and Rude Awakenings & more!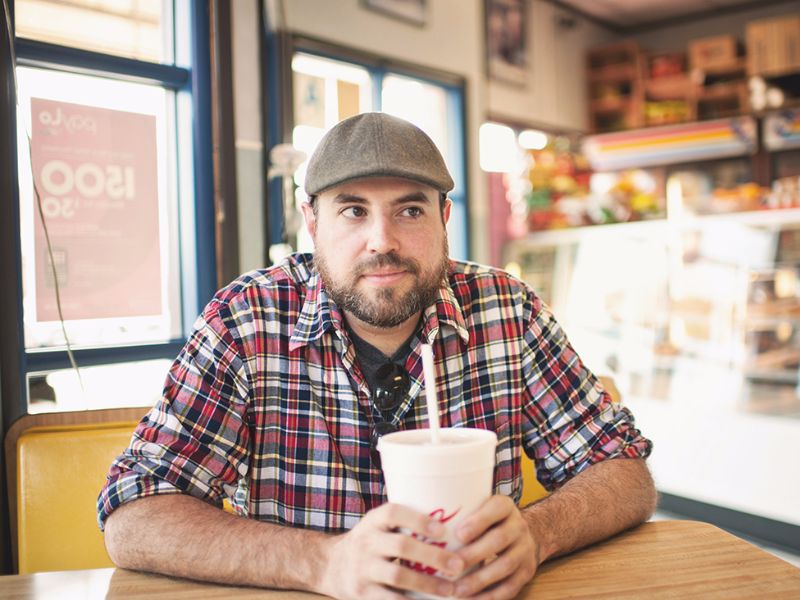 Tony Fleecs
Fan favorite Tony Fleecs is currently hard at work writing and drawing MY LITTLE PONY comics for IDW Publishing and the creator owned, JEFF STEINBERG: CHAMPION OF EARTH at Oni Press.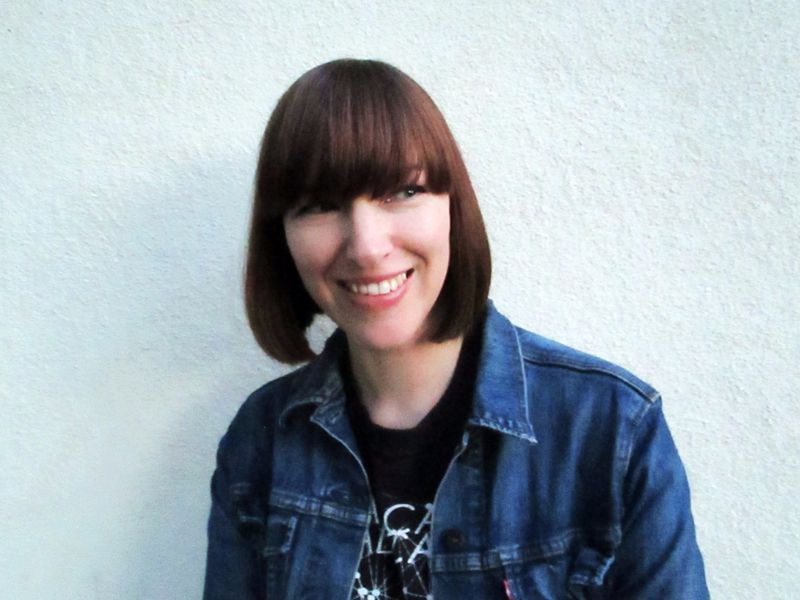 Chynna Clugston Flores
Comic book writer and artist, creator of the comedies BLUE MONDAY and SCOOTER GIRL at Image. She has worked with DC, Lion Forge, Oni Press, BOOM!, Marvel, Dark Horse & Slave Labor Graphics, and as an illustrator for books, magazines and ad companies.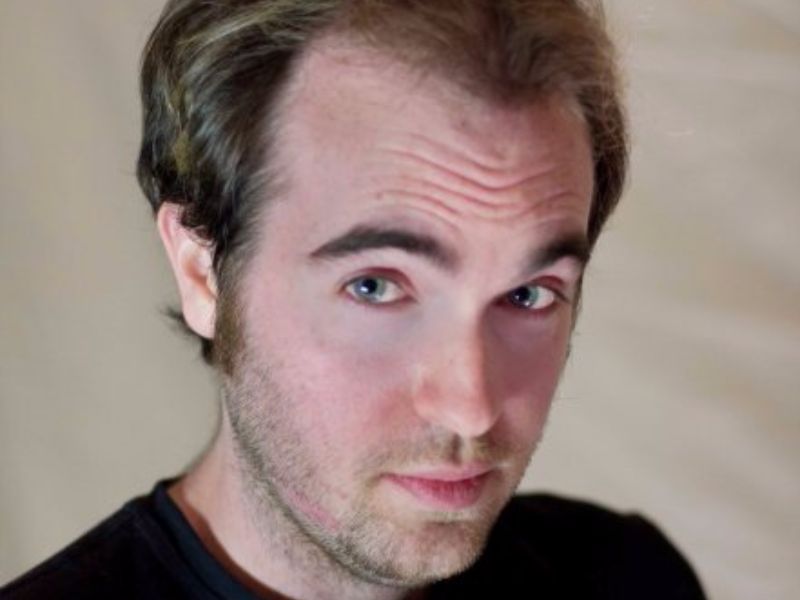 Emmet Furey
Writer, instructor, and award-winning transmedia producer. He currently writes on "VAST," a live-stream RPG show on Geek & Sundry Alpha. He was the transmedia producer for "The New Adventures of Peter and Wendy," and created "Enter the Lodge," an unofficial third season of "Twin Peaks" on Twitter.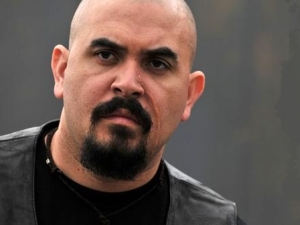 Noel G.
Noel g AKA Hector from fast and furious 1 & 7,Training Day,Bruce Almighty,The Purge part 2, Lowriders,Walking Dead, and many more!!!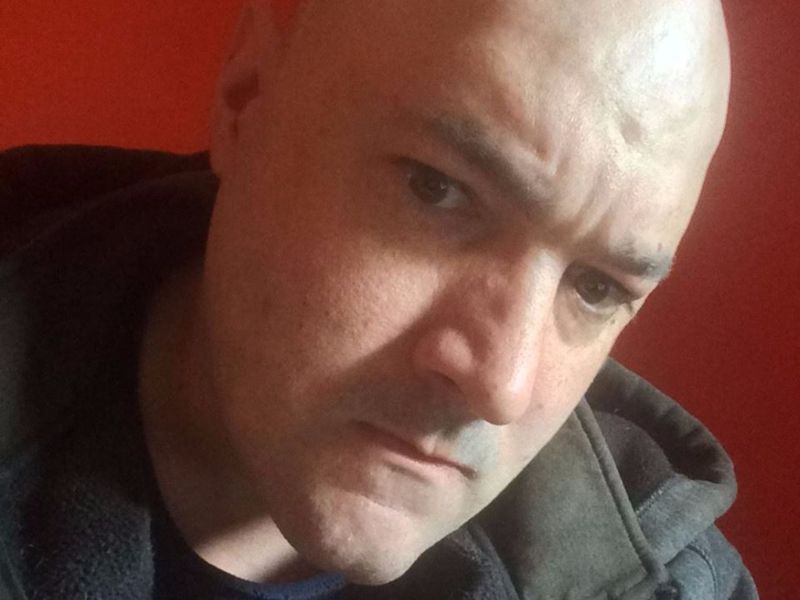 David Gallaher
The Only Living Boy, High Moon, It Came in the Mail, Immortals: Gods & Heroes, Deadlands: The Devil's Six Gun.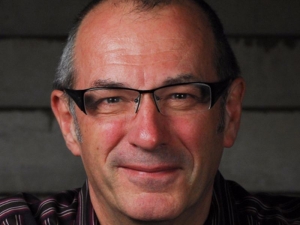 Dave Gibbons
Harlem Heroes, Dan Dare, Rogue Trooper, Dr Who, Superman, Batman, Green Lantern, Captain America, Dr Strange, the Hulk, Predator and Aliens, Watchmen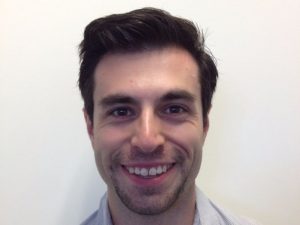 James Gilarte
He is the author of the Australian graphic novel series 'Vengador'. His other works include 'A Fractured Mind', 'Time Vox' and the children's picture book 'Spooks College'.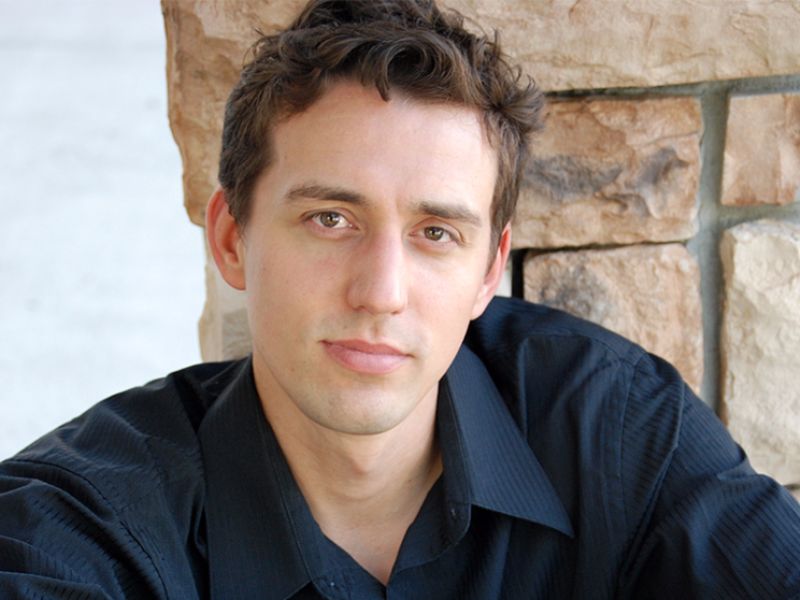 Daniel J. Glenn
Best known for the podcast Fascinating Nouns and the webseries Fascinating Fights. Lastly, Daniel is launching the podcast Fascinating Gadgets, Gizmos, and Gear-based Technologies where rocket scientists and theoretical physicists analyze superhero and science fiction technologies.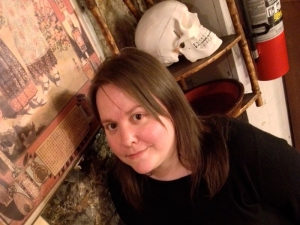 Pia Guerra
Penciler and co-creator of Y -The Last Man, Pia has also drawn forHellblazer, Black Canary, Torchwood and Doctor Who.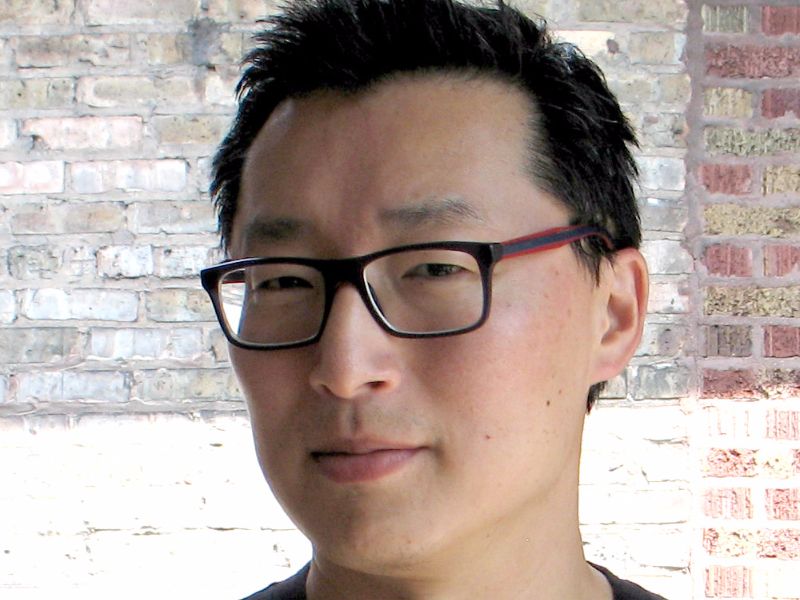 Gene Ha
American comic book artist best known for his work with writer Alan Moore, Top 10 and its prequel The Forty-Niners. He has won 4 Will Eisner awards, the highest honor in American comics. He writes and draws Mae from Dark Horse Comics.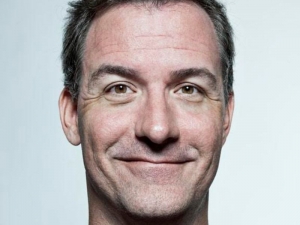 Matt Haley
Comic-Con Episode IV: A Fans Hope, Who Wants to be a Superhero?, Gotham Stories, The Order, Superman.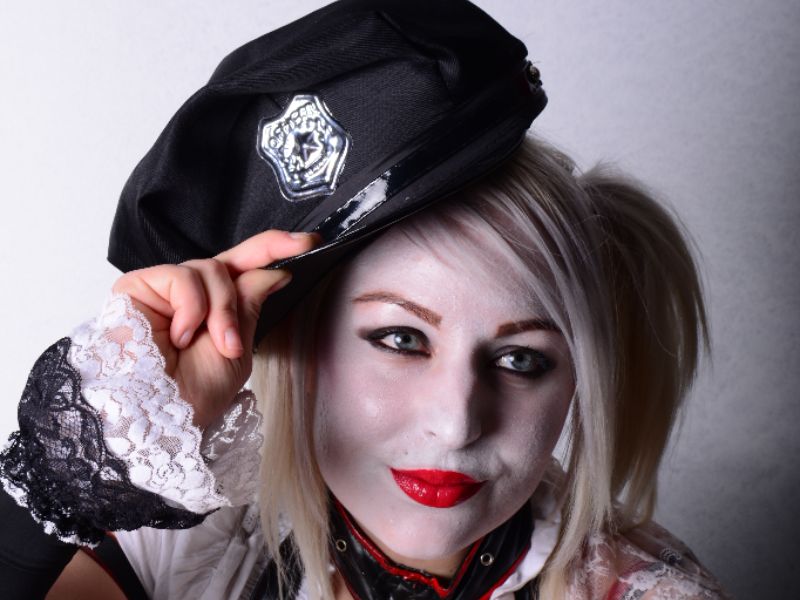 Harley Quinn SLC
Cosplayer, YouTuber & Twitch Affiliate Video Game Streamer. Her most recognizable cosplay is her best costume award winning Harley Quinn from the video game series Batman: Arkham Knight. Also known for performing the voice of Harley Quinn inspired by Batman: The Animated Series, which was also featured on DC All Access.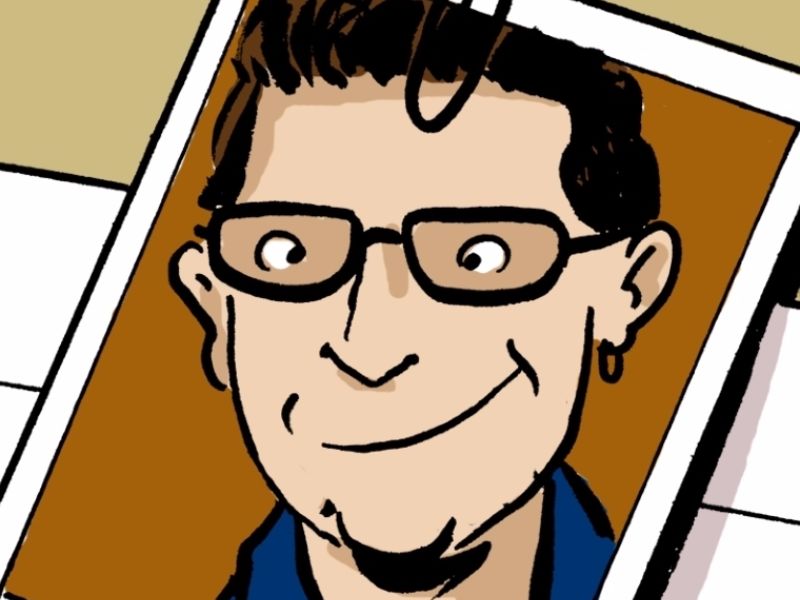 Norm Haper
Norm Harper is the owner of all-ages comic studio Karate Petshop and the writer of the Eisner-nominated graphic novel Rikki – an adaptation of "Rikki-Tikki-Tavi" by Rudyard Kipling.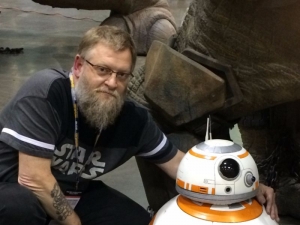 Tony Harris
Co-creator of Starman, Ex Machina, and Obergeist. Artist; Doctor Strange: The Flight Of Bones, JSA: The Liberty File, and its Eisner Award-nominated sequel, JSA: The Unholy Three.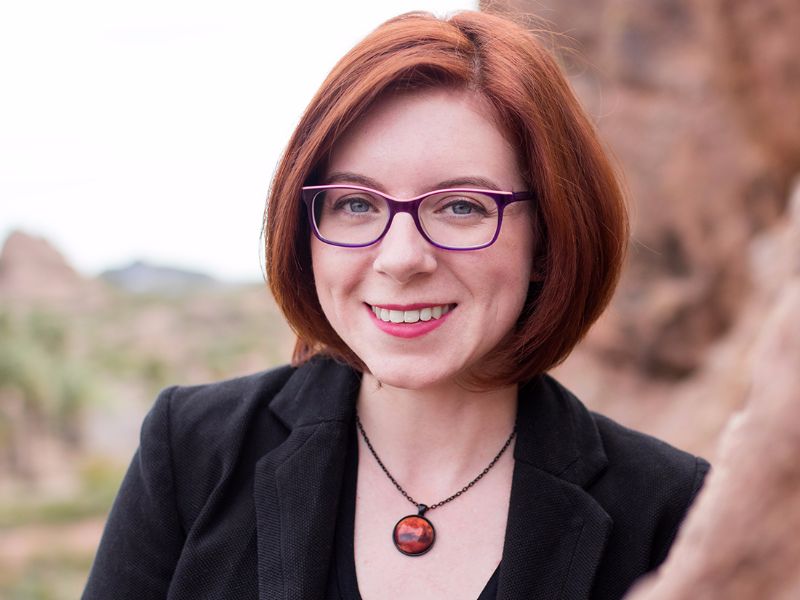 Tanya Harrison
Dr. Tanya Harrison is a planetary scientist and Director of Research for Arizona State University's NewSpace Initiative. She is a "professional martian," specializing in the surface geology of Mars and in mission operations for NASA's orbiters and rovers at the Red Planet.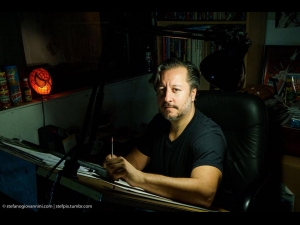 Dean Haspiel
Billy Dogma, The Red Hook, co-founder: Hang Dai Studios. Worked on American Splendor, The Fox, Spider-Man, Wonder Woman, Deadpool, X-men, Batman, The Fantastic Four, Godzilla, Mars Attacks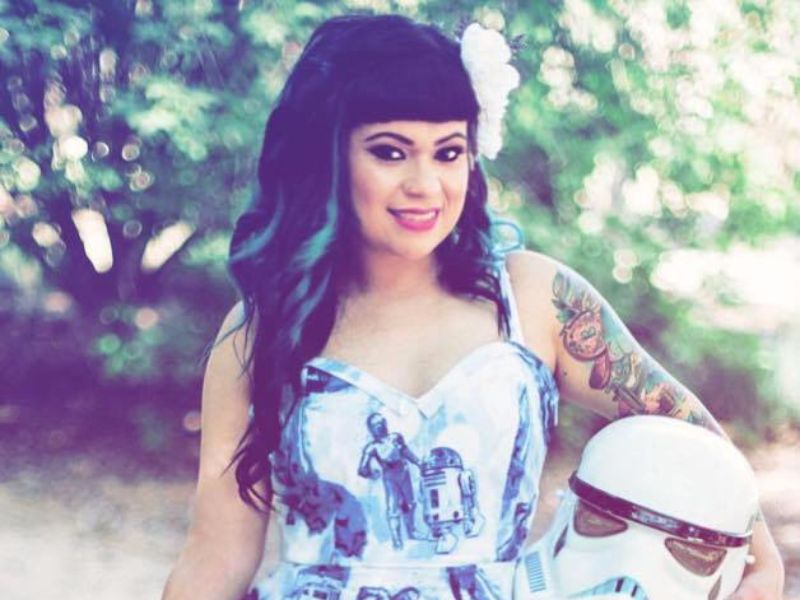 Linda Heredia
1138 Clothing Designer. To pursue her passion she attended Mt. San Antonio College earning Associate Degrees in Fashion Design and Fashion merchandising. The shop was born in the Summer of 2011. This opened up a world of novelty prints and super cool vinyl fabrics transforming into corsets and geeky street clothing.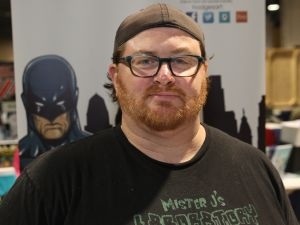 Tom Hodges
Star Wars (The Clone Wars webcomic), RUSH (UMG), The Simpsons (Bongo Comics), a Graphic Novel for the band RUSH (2112) and various other projects/Licenses (Lord of the Rings, Transformers, HALO, etc).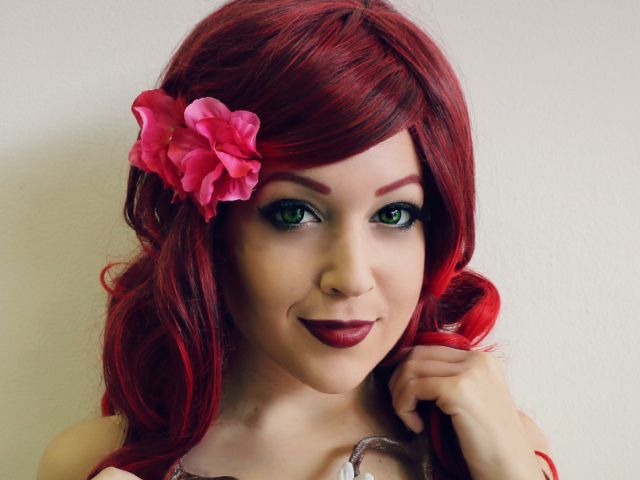 Nicole Marie Jean
Cosplayer, artist, sculptor and designer. Nicole has created over 120 costumes in the past six years and all are inspired by her favorite characters from comics, movies, books, video games and animes. Nicole is most well-known for her take on Bane from the Dark Knight Rises film.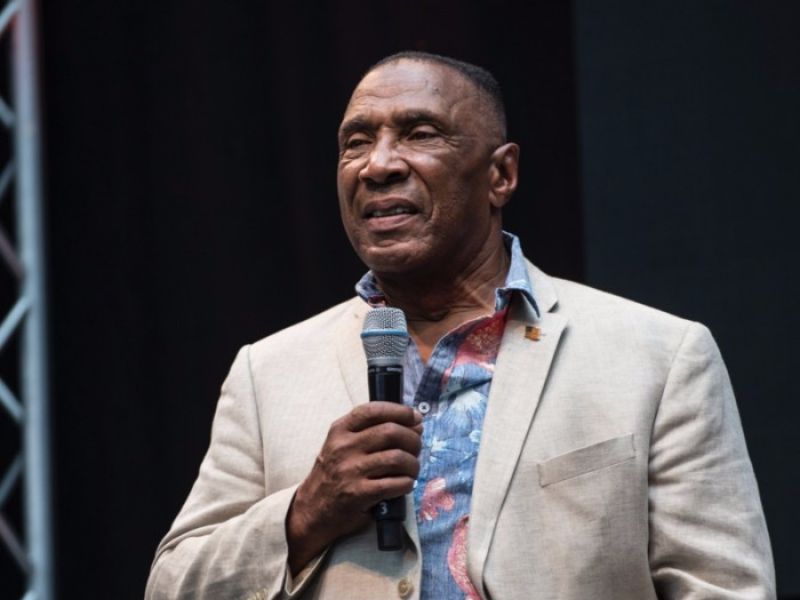 Herbert Jefferson Jr
Veteran actor. He is probably best known for his role as Lt. Boomer, the ace fighter pilot from the original Battlestar Galactica television series. "T.J. Hooker", Knight Rider", "Airwolf", "McCloud", Columbo", "Dukes of Hazzard,"Rich Man, Poor Man", and "Quincy" to name but a few.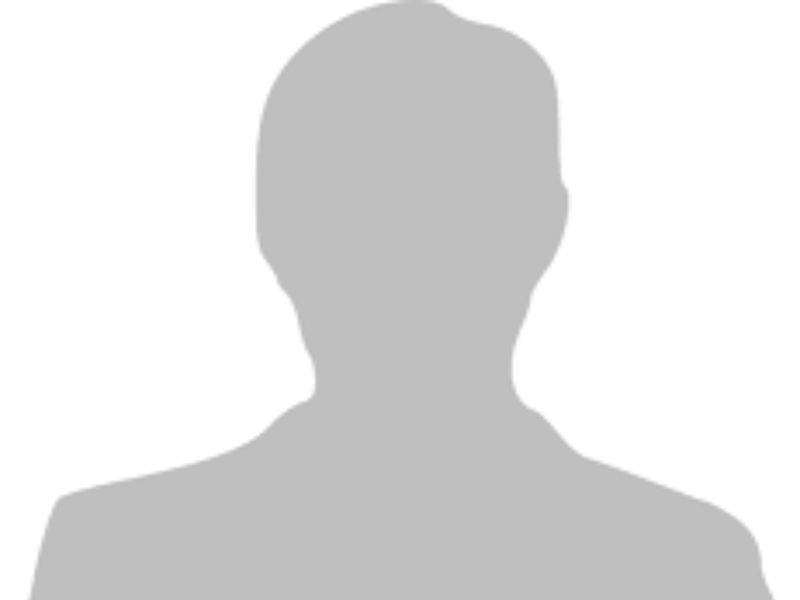 Jeffery Martinez
Works for DC Comics.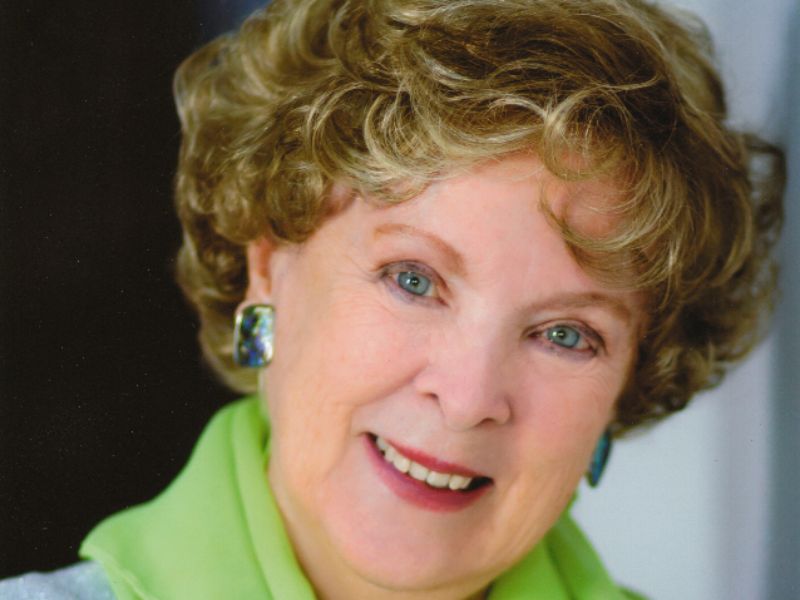 Margaret Kerry
"The Little Rascals", "My Brooklyn Love Song", "Let There Be Stars", "The Charlie Ruggles Show". Famed animator Marc Davis drew Tinker Bell's antics based on Margaret's acting. She is also the voice of Spinner and Paddlefoot and the females in the famous vintage "Clutch Cargo" animated series & lots of more.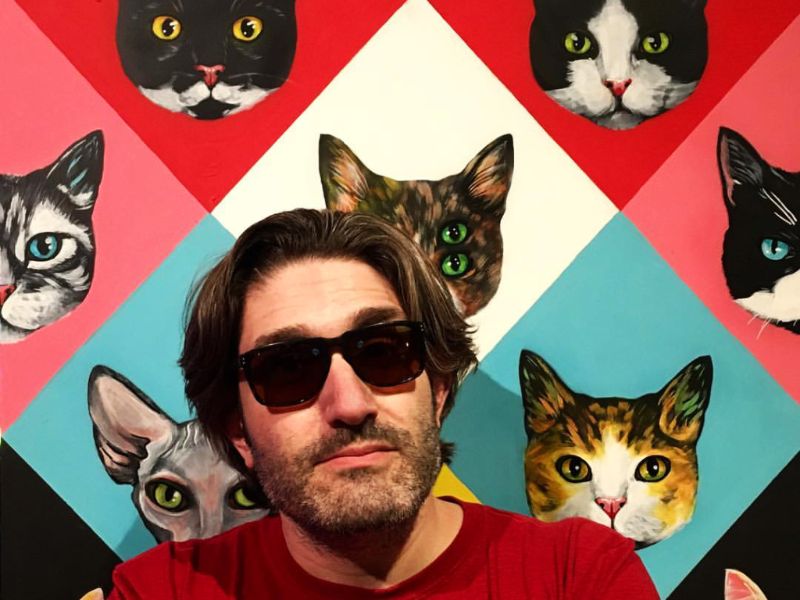 D.J Kirkbride
Amelia Cole, The Bigger Bang and its sequel The Biggest Bang. He also co-wrote the Dark Horse Comics superhero mini-series NEVER ENDING and the DARK HORSE PRESENTS feature "Laser Joan and the Rayguns."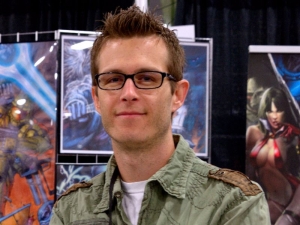 Tyler Kirkham
Fan favorite artist/creator Tyler Kirkham has worked for DC comics, Marvel, and Image among others on titles such as Green Lantern, Deathstroke, Superman, Amazing Spiderman, Tomb Raider and more.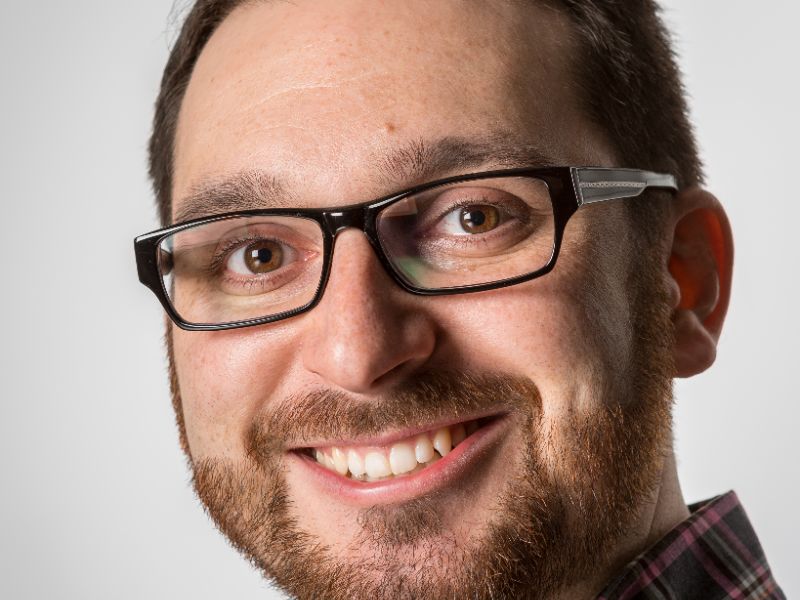 Shawn Kittelsen
Narrative Lead and Co-Writer of the blockbuster fighting game INJUSTICE 2 from NetherRealm Studios, and writer of the bestselling MORTAL KOMBAT X digital comics from DC Comics. He also worked on blockbuster games like: BATMAN: ARKHAM CITY.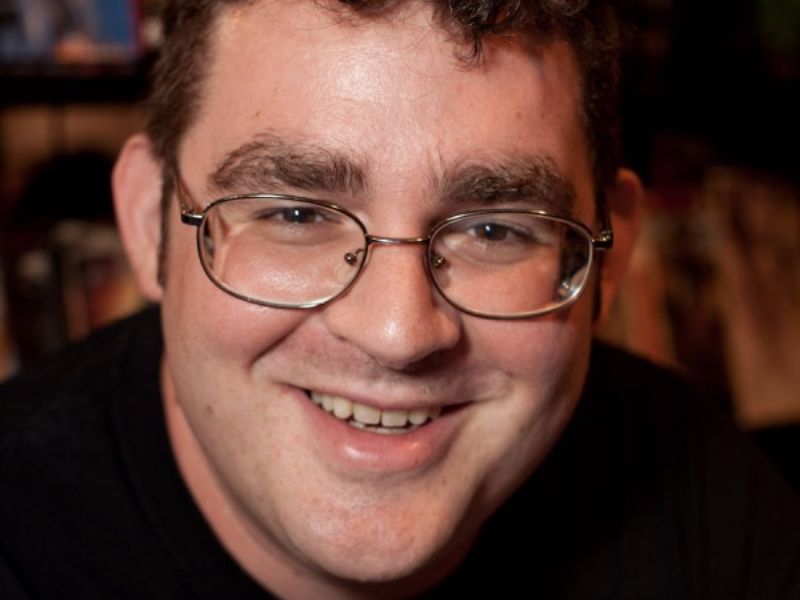 Scott Koblish
Artist on Deadpool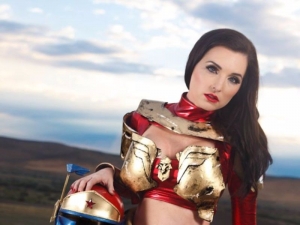 Alkali Layke
Her most popular cosplays include WonderFETT (a mashup of BobaFett & WonderWoman), Harley Quinn, Dark Phoenix, SheRa Princess of Power, HarleyPOOL (another mashup), & more!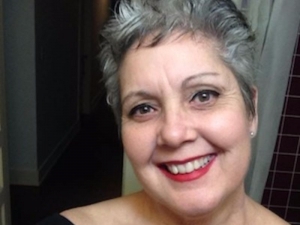 Susan Lee
Comic book creator, a fine artist, a writer, and a director. Shadow of the Knight, Wraith of Love.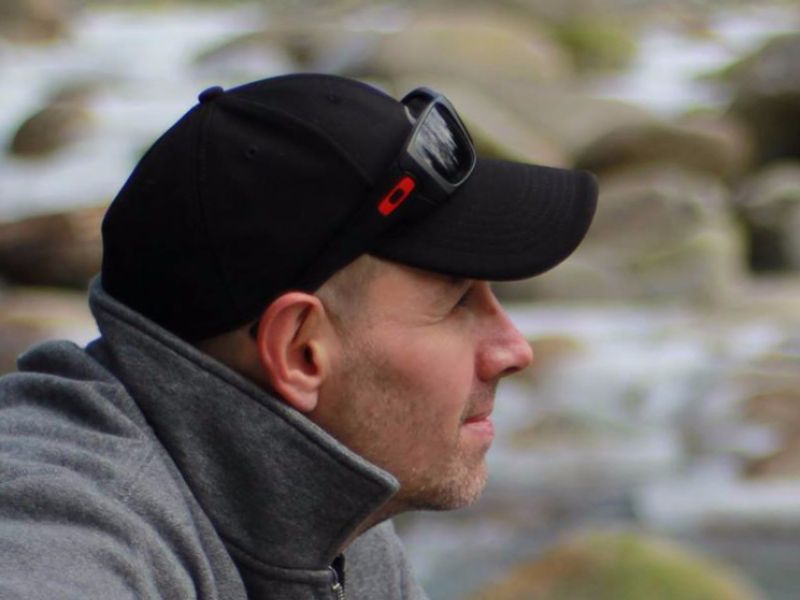 Logan Lubera
Marvel Age Spider-Man, Marvel Age Spider-Man Vol. 3: Swingtime, Spider-Man: Spidey Strikes Back Vol. 1 Digest.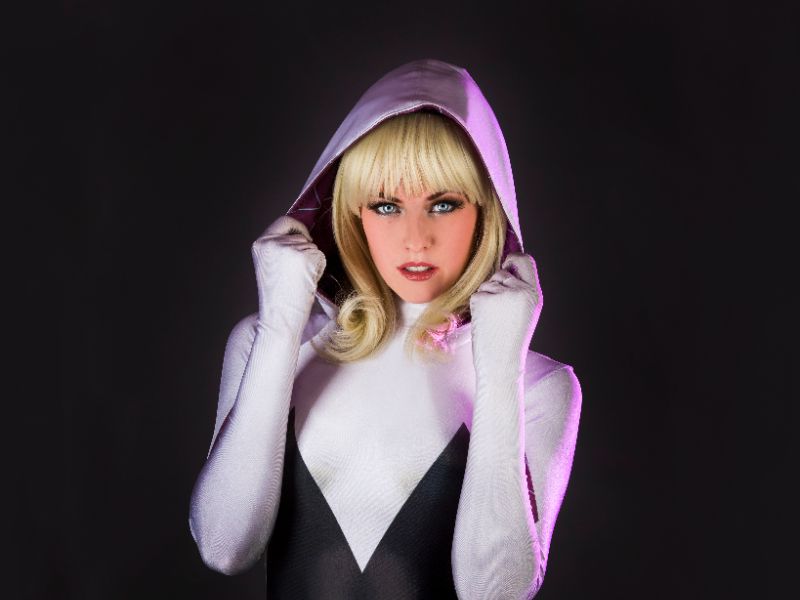 Maid of Might
Maid of Might is a California grown cosplayer who specializes in creating unique character mash-ups. She is known for her Punk Spider-Gwen, Harley Quinn and Disney/Star Wars crossovers. Her inspiration ranges from comics and movies to anime and video games. She is always creating and bringing her favorite characters to life!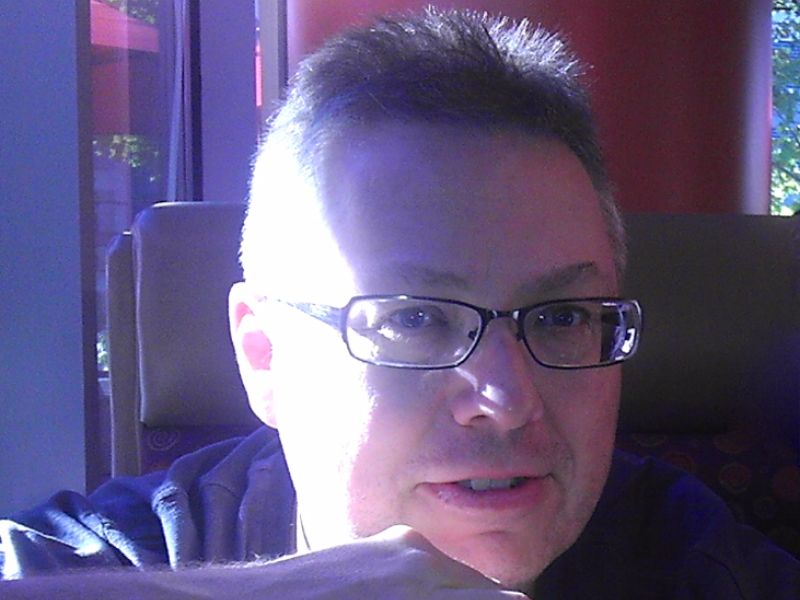 Ron Marz
Worked on Thor for Marvel, Green Lantern and Superboy for DC, Star Wars for Dark Horse, Witchblade for Top Cow/Image, the Skylanders series for IDW, John Carter: Warlord of Mars for Dynamite, and The Protectors from Athlitacomics, & more!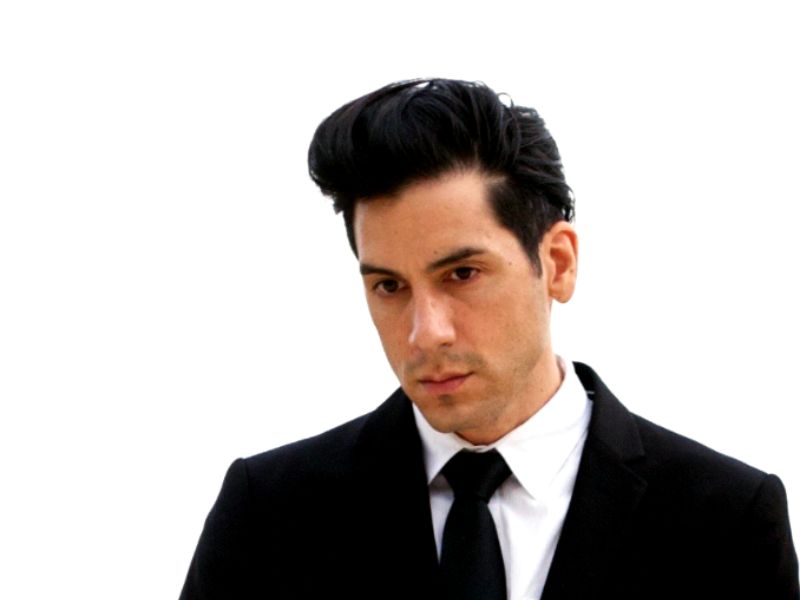 Jamisin Matthews
Leon Scott Kennedy in five Resident Evil animated films and video games. He is also worked on My Chemical Romance's popular Life On The Murder Scene storyline & in Donald F. Glut's 2018 Tales of Frankenstein feature film and graphic novel.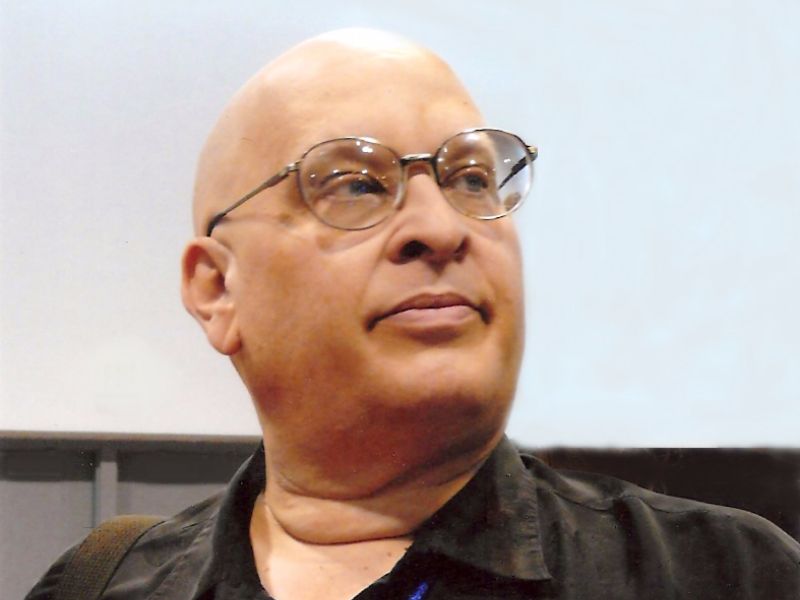 Craig Miller
Craig Miller worked as a publicity and licensing consultant on films including Star Wars, The Empire Strikes Back, The Dark Crystal, The Thing, The Black Cauldron, Splash, Altered States, The Last Starfighter, Real Genius, Excalibur, The Wicker Man and many others before turning his creative energies to writing.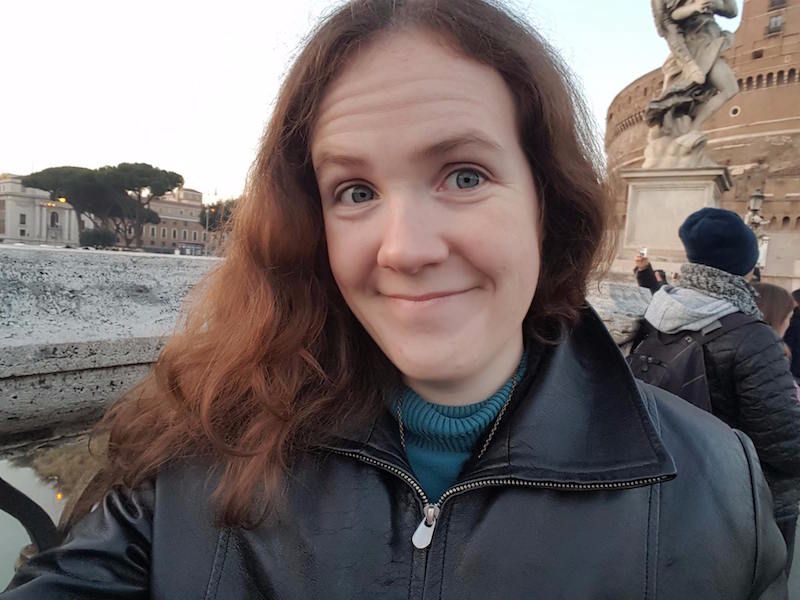 Anne Mortensen-Agnew
She has written for Warner Bros.' LEGO DC SUPER HERO GIRLS, Geek & Sundry's hit sci-fi tabletop RPG series VAST, Survios' RAW DATA comics, and [REDACTED]'s [REDACTED]. Since 2015, Anne has published NINE TWILIGHTS, her fantasy action webcomic.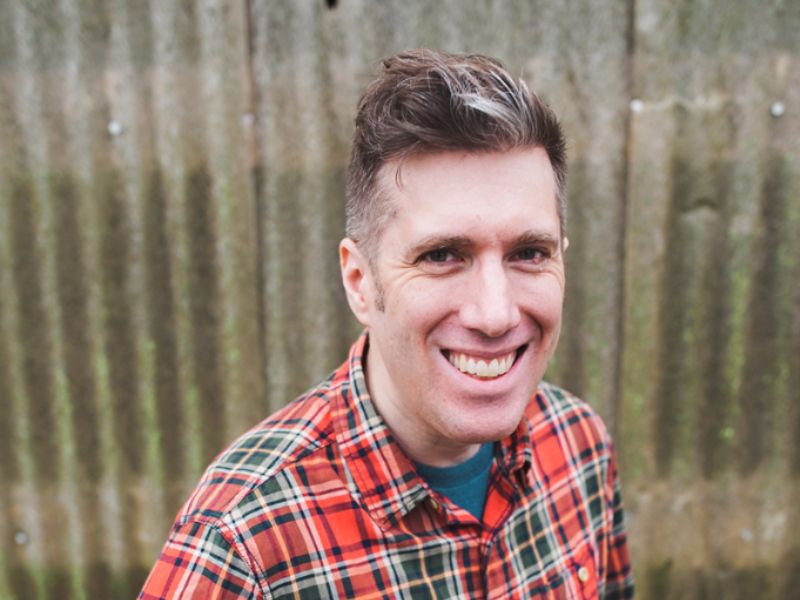 Todd Nauck
Well known artist in the comic book industry and has worked regularly for Marvel, DC, and Image Comics, with credits including various Spider-Man titles, Deadpool, Nightcrawler, Teen Titans, Young Justice, Invincible Universe, WildGuard as well as countless others.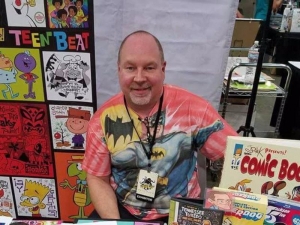 Patrick Owsley
His clients include: Hanna-Barbera, The Simpsons, DreamWorks, Warner Bros, Cartoon Network, Disney, DC Comics, Marvel Comics, Archie Comics, Golden Books, Spumco, Funko and many more!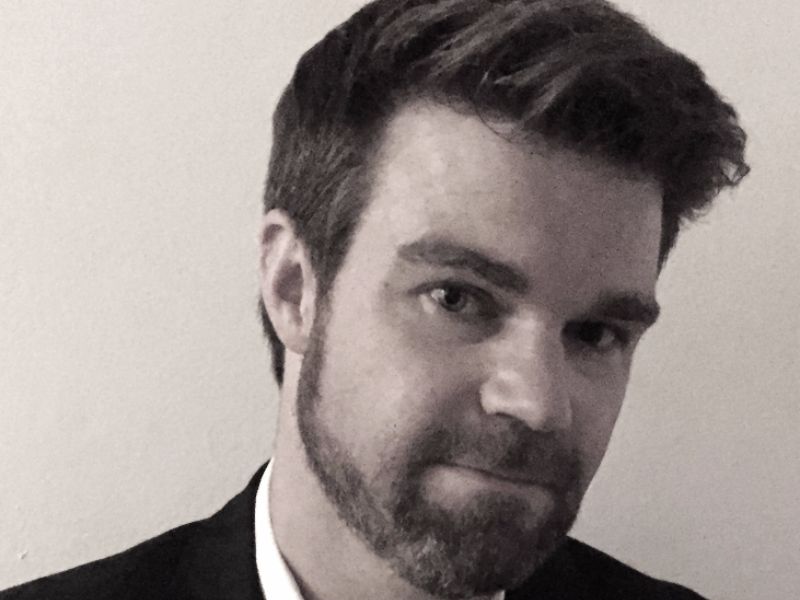 Ryan Parrott
Television and comic book writer with credits on NBC's "REVOLUTION" and HULU's "CHANCE". He broke into comics co-writing the New York Times Best-Seller "BATMAN: GATES OF GOTHAM" before moving onto IDW's "STAR TREK: ONGOING," "STAR TREK: MANIFEST DESTINY" and "STARFLEET ACADEMY".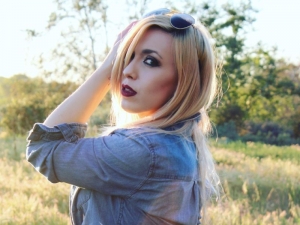 Lisa Pinelli
Lisa is a professional model, cosplayer, and prop maker residing from Southern California. She has been published in many magazines as well as being titled Playboy Miss Social May 2013.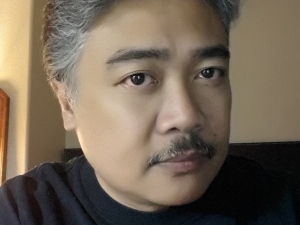 Whilce Portacio
Legendary Comic Artist
Non-Humans, Uncanny X-Men, The Incredible Hulk, Heroic Age, Spawn, Batman, Wetworks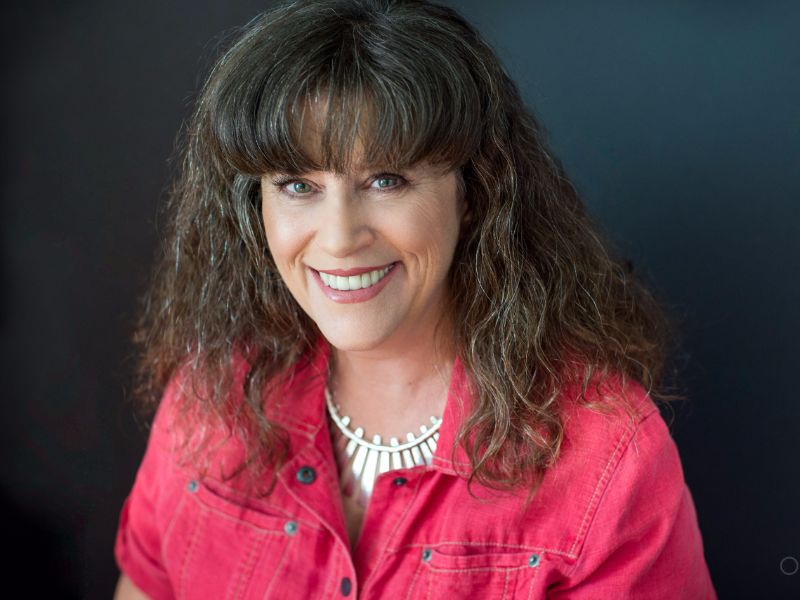 Barbara Randall Kesel
Batgirl backup story for DC Comics' Detective Comics, Aliens, My Little Pony, The New Teen Titans, the Flash, Watchmen, SHellboy to Body Bags, Shadowzone & more.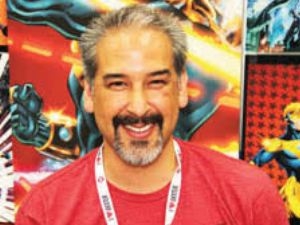 Norm Rapmund
The Flash, Booster Gold, Teen Titans, Ravagers, Nightwing, Batman/Superman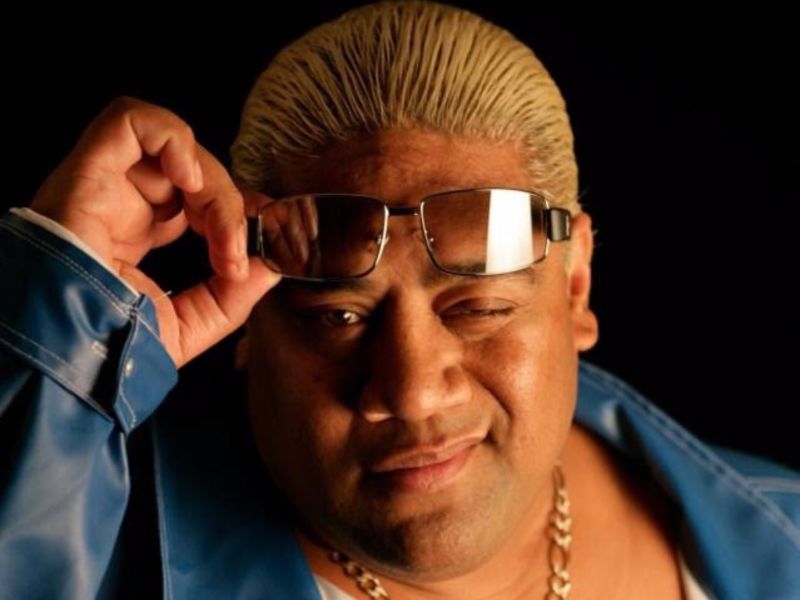 Rikishi
Member of the world renowned Samoan Dynasty, a WWE Hall of Famer, former WWE Intercontinental Champion, and multiple Tag Team champion. Has starred in "Sandy Wexler" and is nominated for a Stuntmans Award for his role in "Kingdom of Gladiators : The Tournament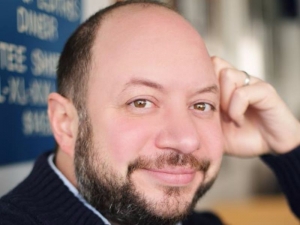 Jason Rodriguez
True Stories That Never Happened (Random House, 2007), Colonial Comics: New England, 1620-1750 (Fulcrum, 2014), and more!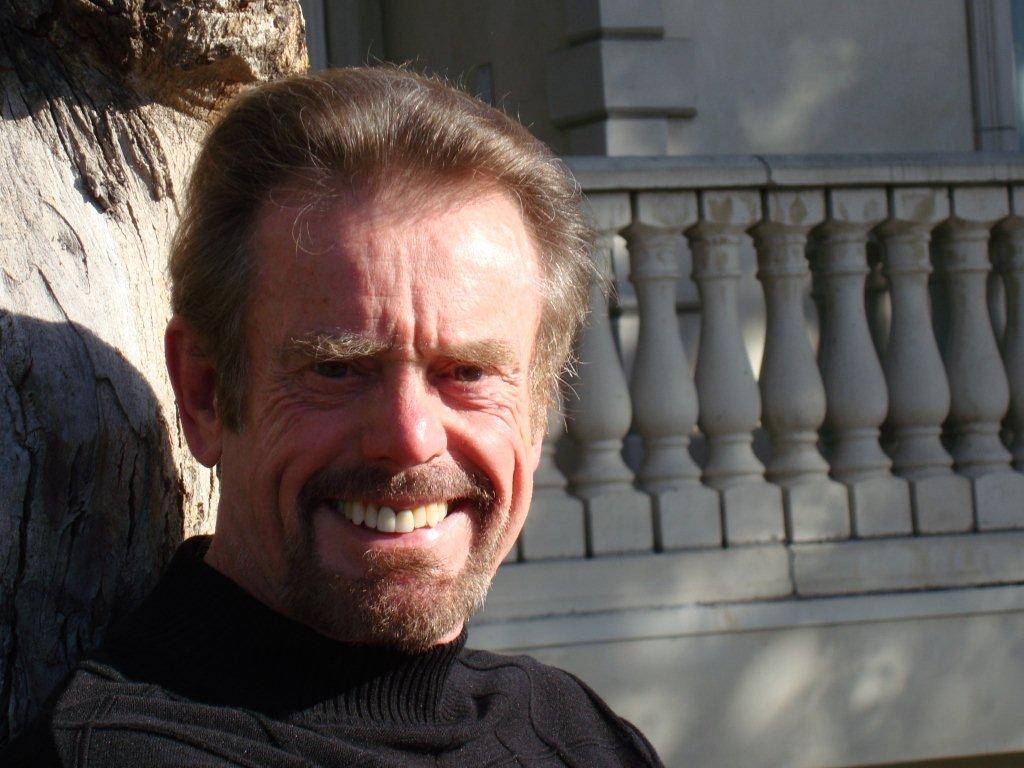 Neil Ross
The original Transformers, Voltron: Defender of the Universe, Spider-Man and Fantastic Four. Voices on numerous video games such as Metal Gear Solid, Command & Conquer, Call of Duty. Honest John in American Tail, Han Solo in Star Wars: Rebellion/Roque Squadron & more.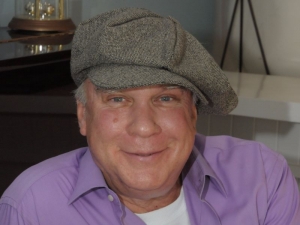 Will Ryan
Footloose, Rock N' Roll, and Mutt in G.I. Joe, Petrie in The Land Before Time, Digit in An American Tail, and Herald Seahorse in The Little Mermaid. Rabbit in Winnie the Pooh: A Day for Eeyore. And lots f others...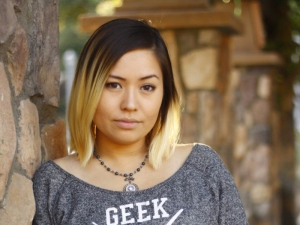 Stephanie Sandmeier
Cosplayer and NerdBot Girl but she is mostly known as the Veteran Model, Bodyguard for dolldelight, and mean girl on MyxTV's The Doll Life.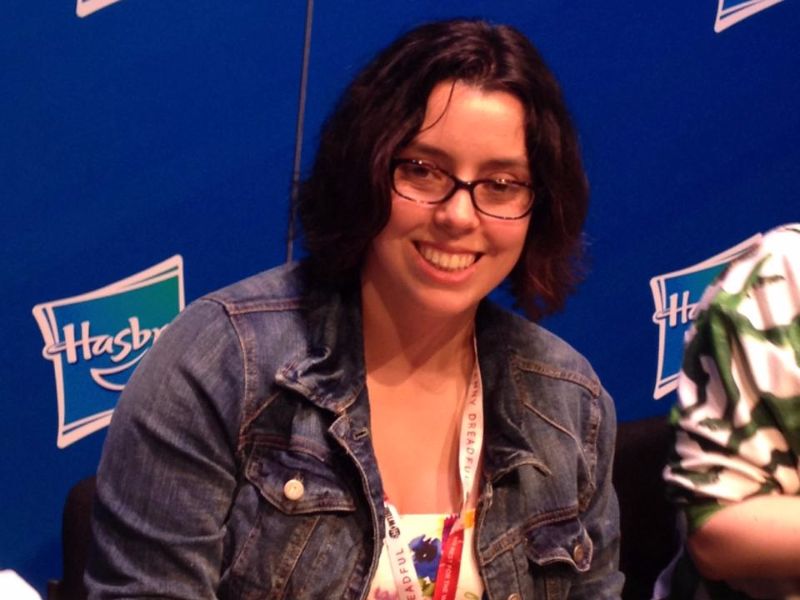 Mairghread Scott
Animation writer specializing in action-comedy. Her work can be seen in Marvel's Guardians of The Galaxy, Justice League Action, Ultimate Spider-Man: Web Warriors, and Transformers: Robots In Disguise among others.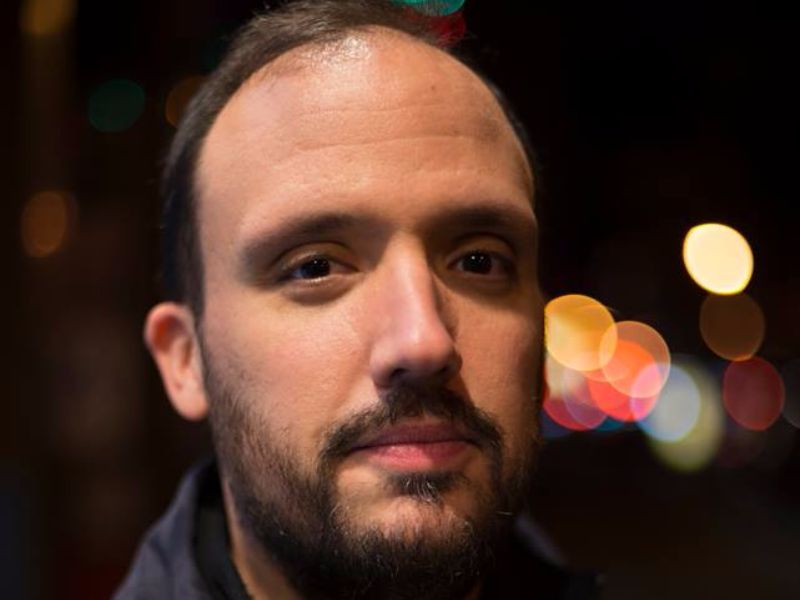 Alex Segura
Novelist and comic book writer. He is the author of the Pete Fernandez Miami Mystery novels, which include SILENT CITY, DOWN THE DARKEST STREET, and DANGEROUS ENDS, all via Polis Books. ARCHIE MEETS KISS storyline, the "Occupy Riverdale" and the ARCHIE MEETS RAMONES and THE ARCHIES one-shots.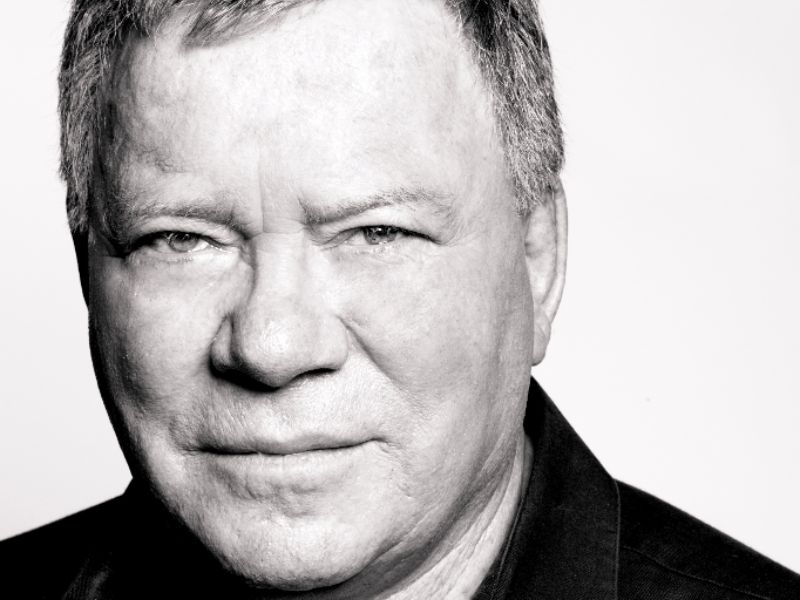 William Shatner
James T. Kirk of Star Trek fame (greatest star ship captain of all time), T.J. Hooker, The Twilight Zone & more!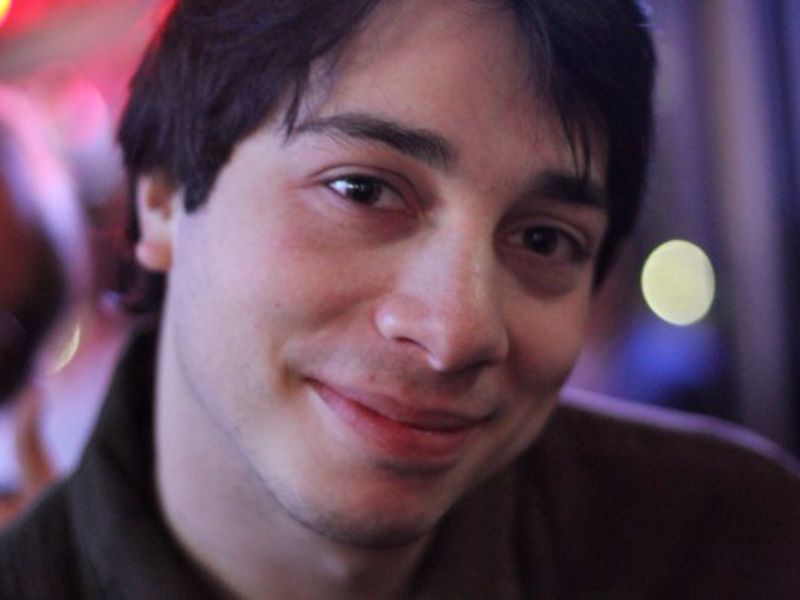 Benjamin Siepser
Ectrical and computer engineer. He has been engineering electronics since high school where he built robots as a part of his high school robotics team. He now designs computers and electronics for use on many different space vehicle programs. His work has been a part of over 40 space missions.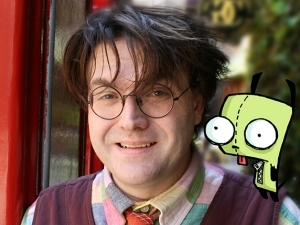 Rikki Simons
Voice Actor, Writer, Artist. Voice of GIR on Invader Zim. Comics Work: ShutterBox, I Feel Sick, Robotech: Clone.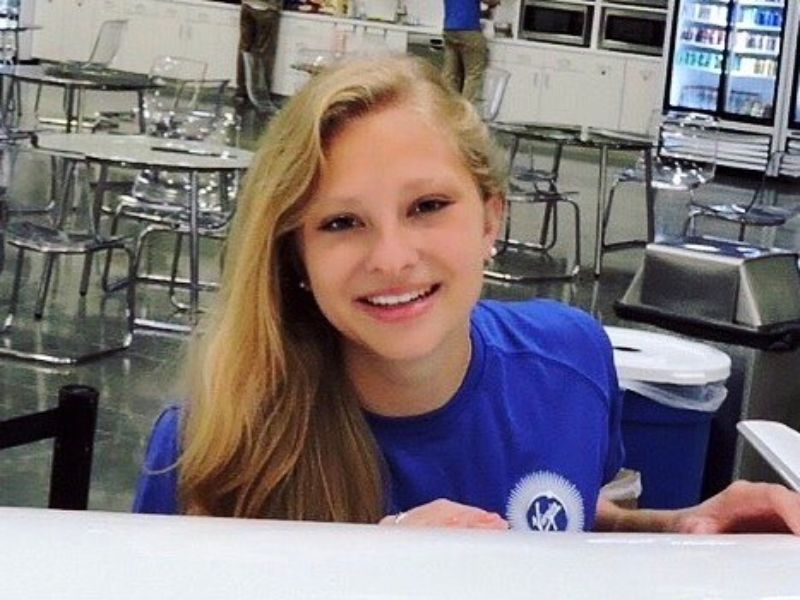 Jacqueline Sotraidis
Young engineer and lifelong STEM advocate. She aims to make an impact on the world through her work as a rocket propulsion engineer, and inspire people of all ages and backgrounds to reach for the stars.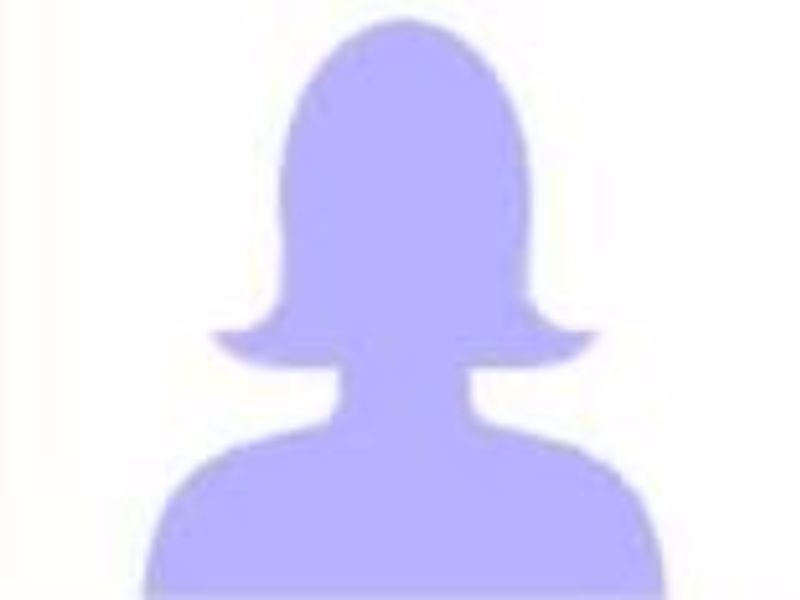 Cat Staggs
Currently working as an artist for DC comics, illustrating the covers and interiors for the Smallville Season 11 series and The Vampire Diaries. As well as the interiors on the Phantom Lady mini series. Her work is also featured in Womanthology (IDW) on a story written by Barbara Kesel and the book Star Trek Federation: The First 150 Years.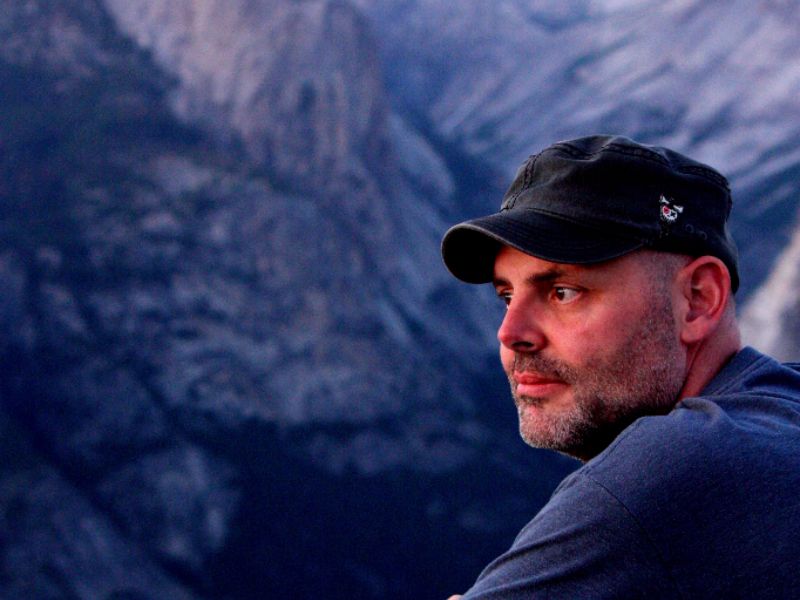 Jamie Sullivan
He's done some commission work for high profile signings like Mark Hamill, Carrie Fisher, Stan Lee and William Shatner (just to name a few). He's also done design work for companies like Disney and Marvel.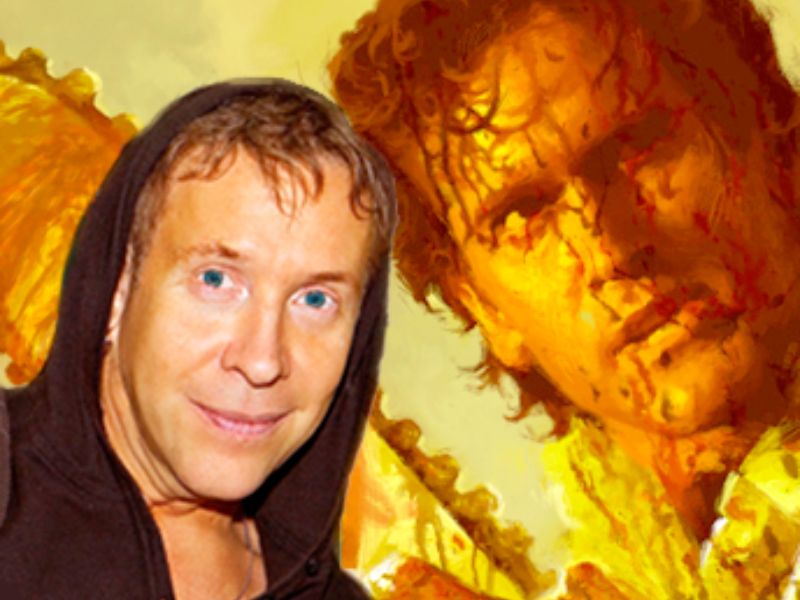 Arthur Suydam
Suydam's popular covers have graced the covers of The Walking Dead, Marvel Zombies, Deadpool, Merc with a Mouth, Dead Days, The Misfits Devil's Rain, Land of the Dead, Batman, Wolverine, X-men, Ghost Rider, Thor, Spider Girl and many more.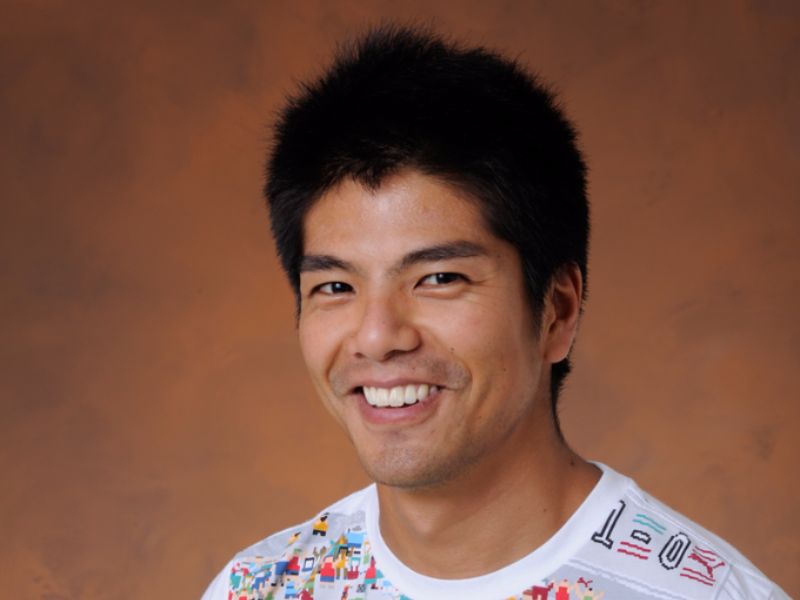 Yu Takahashi
Yu Takahashi is a navigation engineer at Jet Propulsion Laboratory. He holds a Ph.D. in Aerospace Engineering and has been at JPL for four years. His experience includes Dawn and Juno navigation, and OSIRIS-REx radio science.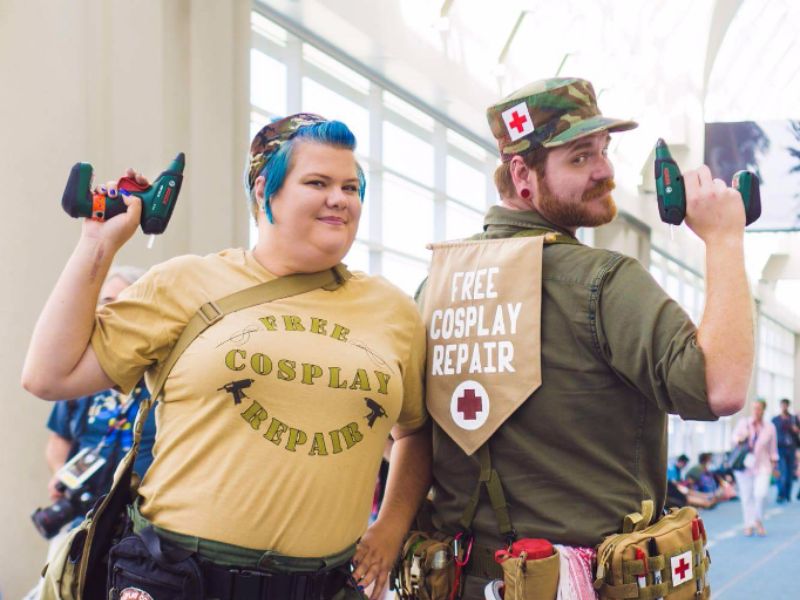 The San Diego Stitches
Duo of costuming aficionados that spend their free time traveling to conventions all over the West Coast providing emergency cosplay repairs free of charge. Started in 2014 they have helped hundreds of cosplayers with repairs and delight in coming to the rescue of cosplayers in need.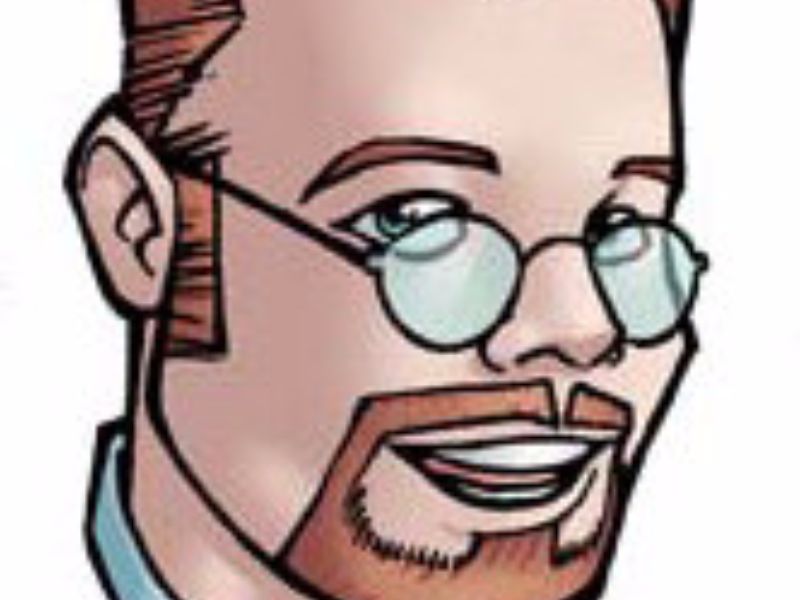 Scott Tipton
New York Times Best-Selling author and comic-book historian with a wide variety of both graphic novel and prose work to his credit. The Star Trek Vault: 40 Years, Comic Books 101, Star Trek: Mirror Broken, Mickey Mouse Shorts, Nicholas Meyer's The Seven-Per-Cent Solution & lots of more.
David Tipton
New York Times Best-Selling Author of many comics and graphic novels for IDW Publishing, including Doctor Who: Prisoners of Time, Star Trek: The Next Generation/Doctor Who: Assimilation Squared, Klingons: Blood Will Tell & more!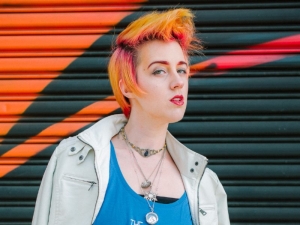 Angi Viper
Cosplayer, performer, wig stylist, makeup artist and crafter who has been cosplaying since 2000. She has created hundreds of costumes, wigs and props for herself and others.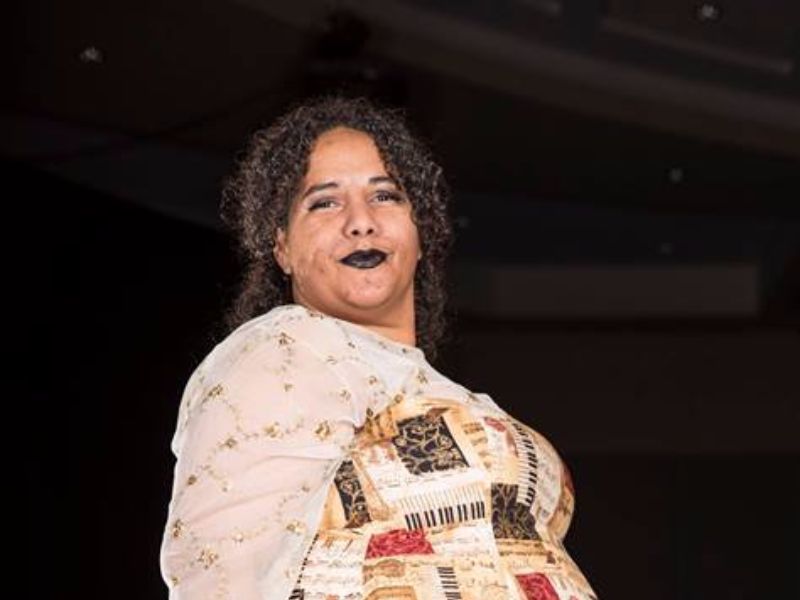 Robin Walker
A Red Thread Designer. Robin Walker started doing Cosplay and Commissions in 2005. Always inspired by these vast and brilliant scapes she works to create clothing that is outside the ordinary and makes the wearer feel like the star of their own series.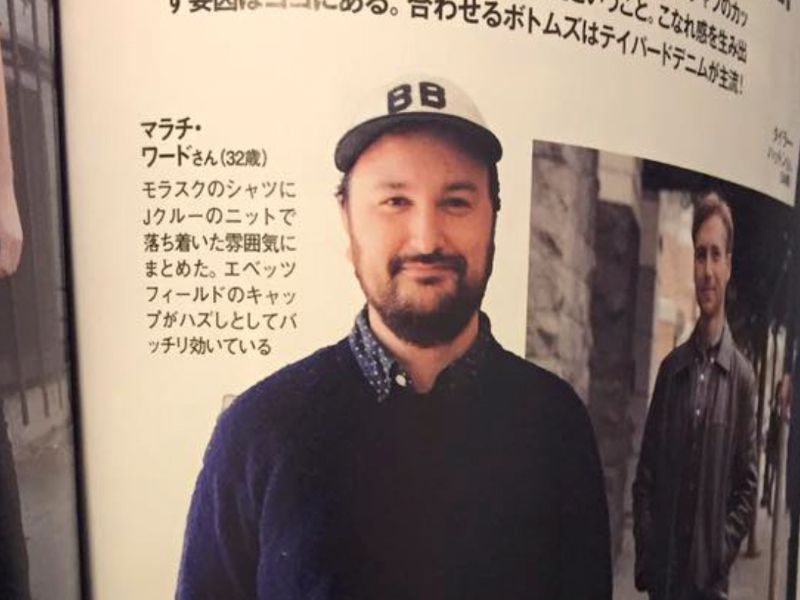 Malachi Ward
Malachi Ward is the co-creator of Ancestor with Matt Sheean for Image Comics. He is the author of From Now On, collecting short science fiction and fantasy comics that have appeared in Best American Comics, Mome, NoBrow, and Study Group Magazine.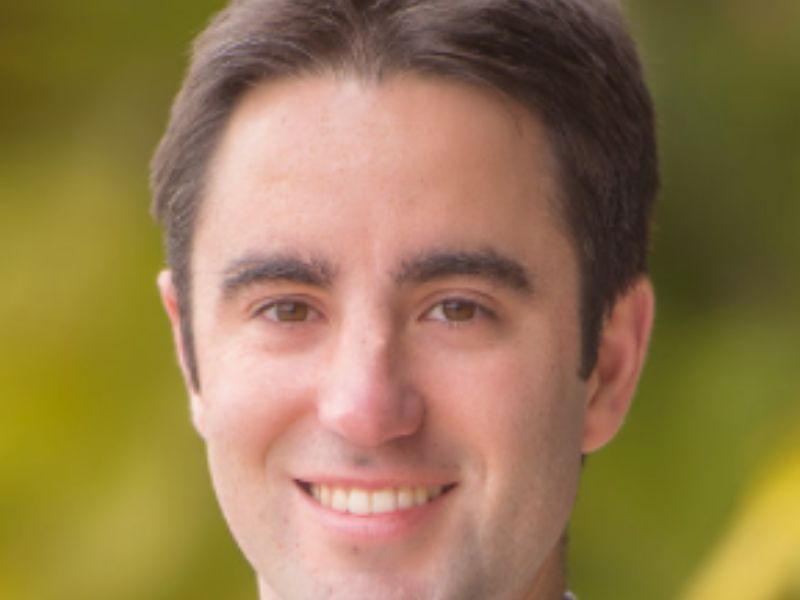 Matt Wierman
Propulsion Design & Analysis Engineer for Virgin Orbit in Long Beach, CA. Every day, he gets to live out his lifelong dream of designing, building, and testing rocket engines to increase our presence in space.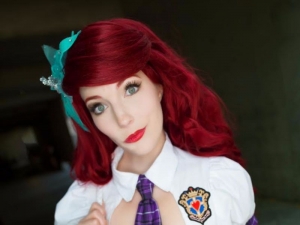 Ali Williams
Her most recognizable cosplays include her grand prize winning Nuka Girl cosplay from Fallout 4, her classic Linda Carter Wonder Woman, and her Royal Princess Academy school girl Ariel.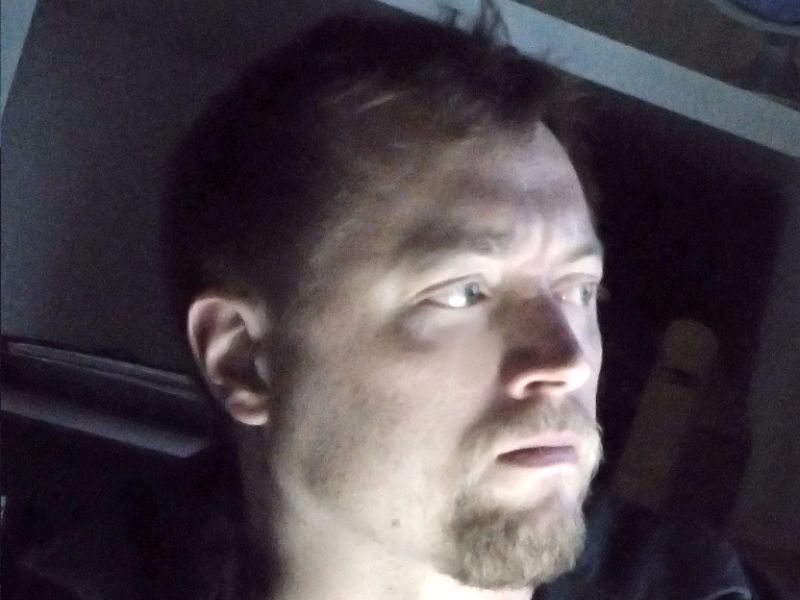 J.K Woodward
X-men Origins: The Beast which was released September 2008. His most recent sequential art projects include the Star Trek/Doctor Who crossover, Assimilation2, Harlan Ellison's City on the Edge of Forever and currently, Star Trek: The Next Generation: Mirror Broken.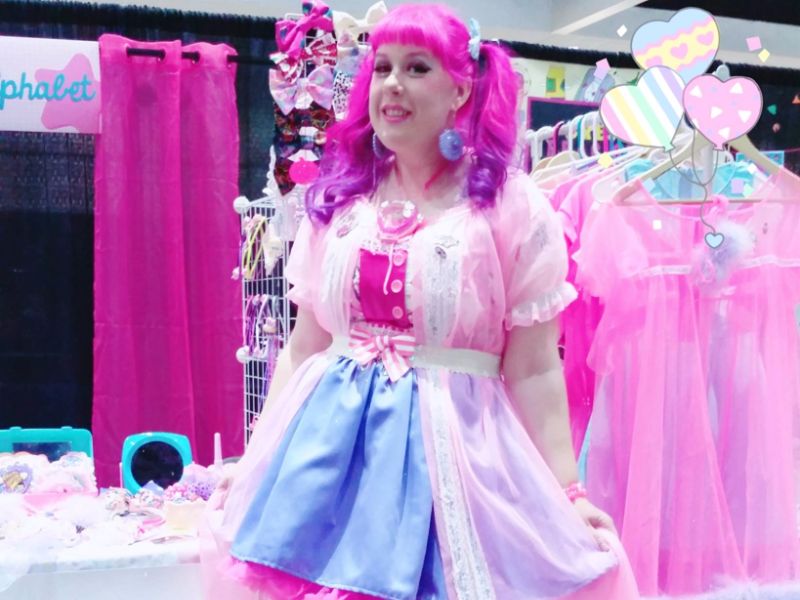 Elizabeth Yada
Miss Alphabet Designer. Ever wanted to dress like Barbie? Or be able to wear the clothes you see in the children's section? Miss Alphabet has always had quite the penchant for pastel 80's aesthetics which also include inspirations from Harajuku, Barbie, new wave, and anime.
Zabracus Cosplay
Cosplayer since 2013, Zabracus has done a variety of costumes from Vegeta to Snow White to Poison Ivy to [S]he-Man, & many more!