< See All News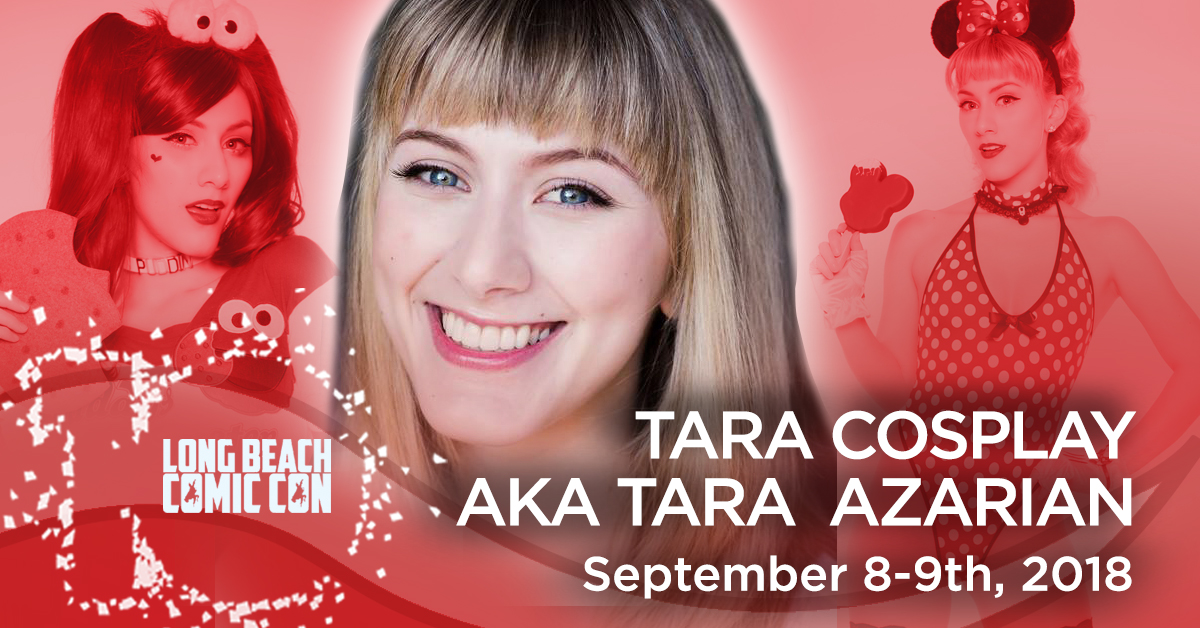 Tara Cosplay (Tara-Nicole Azarian in real life) is the energetic, quirky host of the hit webshow, "Nerdtabulous." She
is known for her unique combination of girl-next-door sex appeal and brains! She is well known in the cosplay
community as the Pin-up cosplayer with a cheeky sense of humor. Her Instagram feed always provides a good dose
of eye candy and clever puns.
At San Diego Comic Con 2018 she was won a Cosplay Creator Award from the SYFY Network for her genderbend
Elvis Presley Cosplay! Receiving this award is one of her favorite cosplay moments!
She's been a Covergirl for Cosplazine Magazine, Delicious Dolls Magazine Nerdy Girl / Cosplay Issue, and the AX
Cover of DTLA Magazine. She had an 8-page interview and pictorial in Simply Sxy Magazine, is in the Team Pinup 2017 coffee table Holiday book, and has been published in Cosplay Culture Magazine. You have seen her on
"Tauntfest," "Nerd Girls Draw," and "Nerd Talk Live," but her resume boasts over 70 credits on film & TV.
In addition to cosplay, she's a well known Indie filmmaker (winner of 5 Telly Awards), model and actress. She has
written and directed 7 short films and has played over 150 film festivals, including the prestigious Dances With
Films at the TCL Chinese Theaters on Hollywood Blvd. Tara has worked in TV, film, and commercials since she was 4
years old. She is attached to a new series called "Karma Klub" where plays the role of Fluke.
This multitalented lady never disappoints!