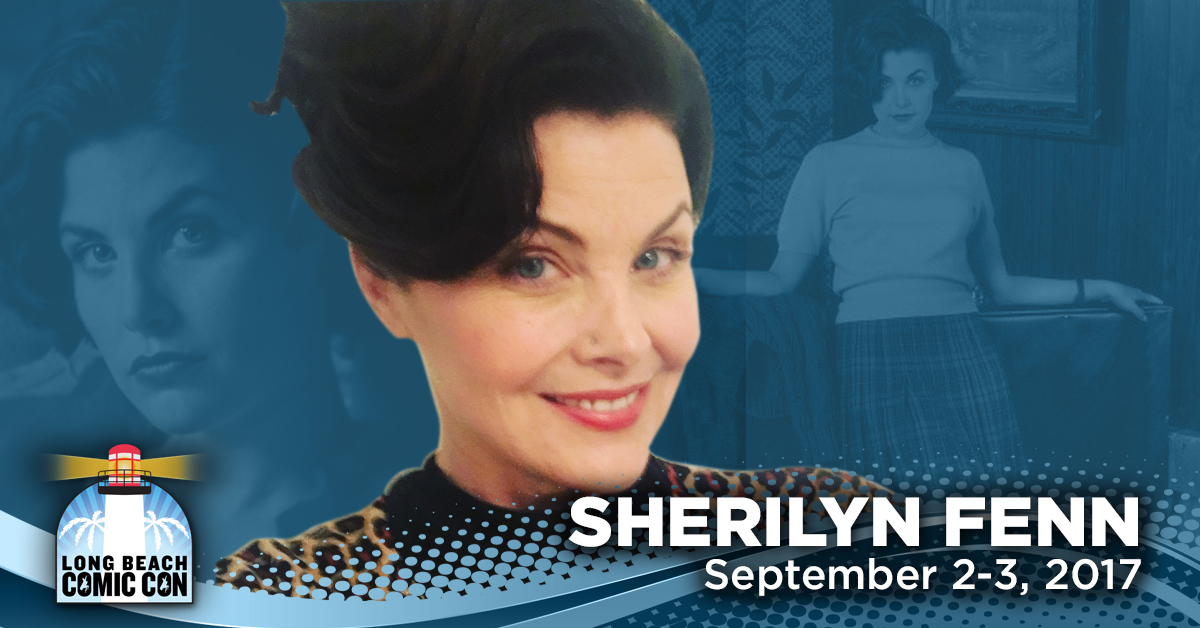 We are so excited to announce that Sherilyn will be at LBCC both Saturday and Sunday!

You can find her at her booth where she will be singing autographs and taking selfies or you can get your picture taken with her by Epic Photo Ops. Prices are as follows: $40 for autographed photos $20 for selfies at her table $45 pictures with Epic Photo Ops
Sherilyn Fenn will always be best remembered for her iconic role of Audrey Horne in the groundbreaking Twin Peaks, as well as the current Twin Peaks revival on Showtime. Sherilyn has enjoyed a 30+ year career in Hollywood, including memorable roles on the series Shameless, Ray Donovan, Gilmore Girls and Rude Awakenings, and in films like the recent horror film Wish Upon, Of Mice and Men, and the cult classics Two Moon Junction and The Wraith. Ms. Fenn has also recently published her first children's book called No Man's Land, which tells the story of a child on the autism spectrum.
Buy your ticket today!