Panels & Screenings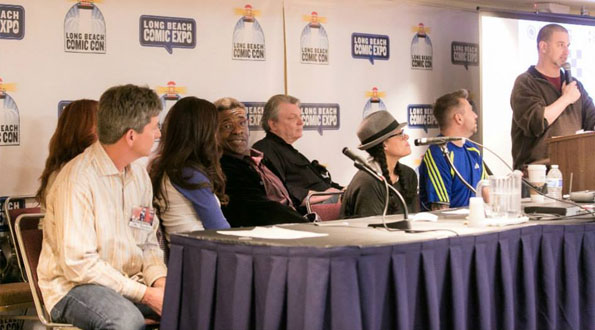 FULL PROGRAM GUIDE CAN BE FOUND HERE
Over 100 different panels are offered for attendees, covering topics ranging from comics to manga, animation to movies, and from cosplay to exploring space itself. Experts in these subjects divulge behind-the-scenes information and give answers to questions asked!
From feature length to shorts, fan films are selected and screened at the Long Beach Comic shows. GeekFest Film Fest is one of the main participants which hosts educational panels that tie in, and wraps up with an Awards Ceremony on Sunday.
Long Beach Comic Con is always interested in presenting unique pop culture programming that provides a perspective that an audience will find entertaining and relevant.
We do not guarantee that your panel will be selected, but we will consider all submissions!
---
We are no longer accepting  panel applications for For LBCC2017.
If your panel was not selected, please be sure to apply again for LBCE2018 and LBCC2018!
FULL PROGRAM GUIDE CAN BE FOUND HERE
If you feel you are able to contribute to that goal, please feel free to fill out our panel request form.
Panel Request Form