< See All News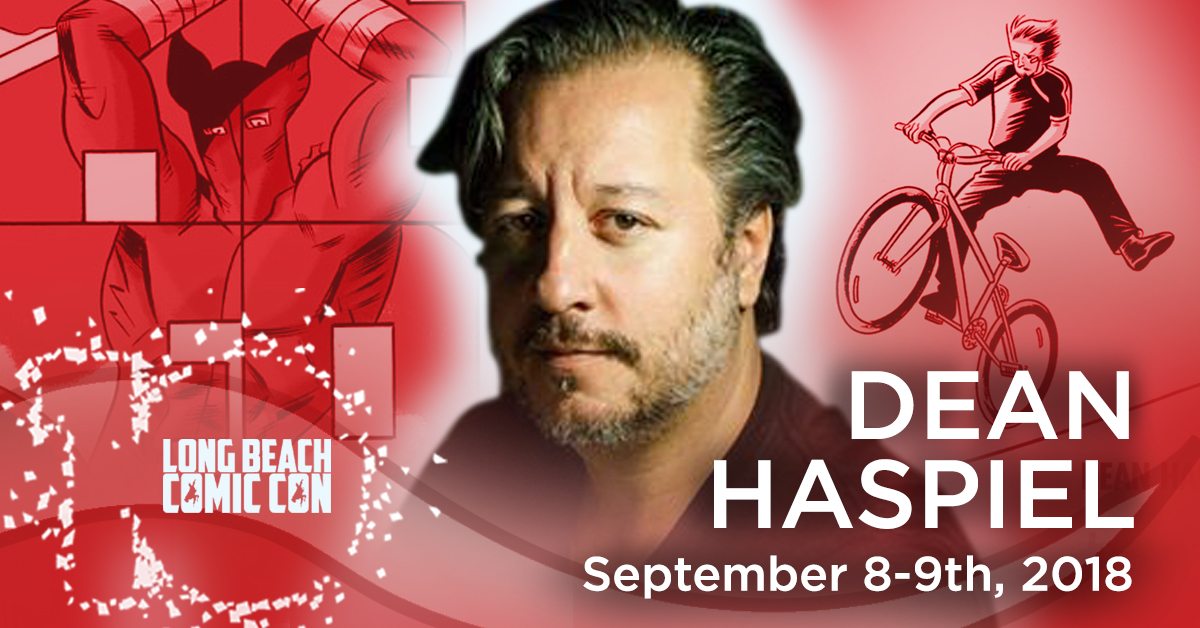 We thought it would be fun to do a quick Q&A with some of our guests.
Next up we have Dean Haspiel, Emmy Award winner and Eisner Award nominee! He created BILLY DOGMA, illustrated for HBO's BORED TO DEATH, and has written, drawn, and collaborated on many superhero comic books and literary graphic novels including AMERICAN SPLENDOR, THE FOX, SPIDER-MAN, WONDER WOMAN, DEADPOOL, X-MEN, BATMAN, THE FANTASTIC FOUR, GODZILLA, and MARS ATTACKS, and many more!
Without further ado, here are our 5 questions for Dean!
Long Beach Comic Con: What are you most excited about for LBCC?
Dean Haspiel: Besides Hot Tub-Con (shhh – don't ask/don't tell)? I enjoy participating in panels yielding spirited discussions about the medium and the synergy between fans and peers while celebrating mainstream and small press comics.
LBCC: What question do fans ask you most often?
DH: When will you bring back Billy Dogma? Will you do more of The Fox for Archie Comics?
LBCC: Is there anything you try to make time to see when you're at a con?
DH: I always try to meet the creators I admire. Especially, the veterans of the form. I started out as a fan and I remain one.
LBCC: What is your view on the comic industry and how has it changed over the years?
DH: Comics was a haven for nerds and outliers and has become a worldwide phenomenon of the form. Even though the business of comics is hard to crack, it's one of the easiest mediums to express yourself in. It only takes a blank piece of paper and your imagination.

LBCC:  What is the most surprising or rewarding thing that's happened to you at a show?
DH: Over the years, there have been plenty of surprises and rewards (including the Ringo award I received for my webcomic, The Red Hook, last year at Baltimore Comicon), but nothing beats meeting genuine fans of your work. The people who take time to swing by and let you know that they appreciate your work
Thanks for playing along, Dean!
Don't miss Dean's panel with Jonathan Ames on Sunday at 12:00 PM in room S1 celebrating the 10th anniversary of their graphic novel THE ALCOHOLIC.