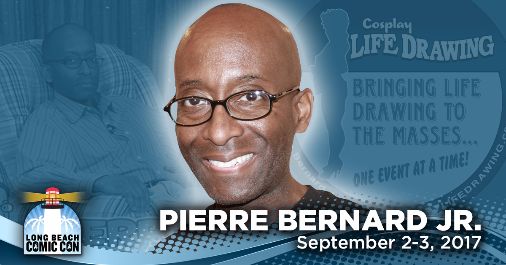 Pierre Bernard Jr is an Illustrator, Graphic Designer and Comedic Personality on Late Night with Conan O'Brien, The Tonight Show with Conan O'Brien and Conan. He is also the
star of the Youtube channel, "Pierre Bernard Jr Is Extremely Pissed Off!"
After the publication of his book, "18" x 24″ And Other Sizes", he's been hosting costumed
life drawings events through Los Angeles, introducing people of all skill levels to life drawing as a lifestyle and a means to develop creative thinking.
Pierre's mission is to make life drawing a life style choice for everyone not just professional artist. "Bringing Life Drawing To The Masses… One Event At A Time!", is his slogan.
More About Pierre